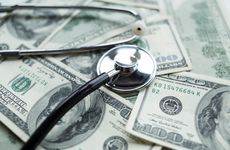 LOS ANGELES – The healthcare community at the American Society of Gene & Cell Therapy's annual meeting this week expressed growing concerns about how to pay for drugmakers' sky-high prices for gene therapies.
Recent years have marked a tipping point for gene therapies. Since 2017, the US Food and Drug Administration has approved nearly 30 cell and gene therapies and more than 2,000 treatments are in active or upcoming clinical trials. While these drugs have ushered in new hope for many patients and families, they also carry eye-popping price tags — sometimes numbering in the millions of dollars. The US Food and Drug Administration last year approved CSL Behring's Hemgenix (etranacogene dezaparvovec), for example, a gene therapy for hemophilia B that holds the distinction as the most expensive drug in the world at $3.5 million.
"All of gene therapy reimbursement is somewhat of a challenging issue," said Peter Marks, director of the FDA's Center for Biologics Evaluation and Research, at the conference. "The business model is so different than what we're used to in medicine generally."
Developers of these products have argued that one-time, potentially curative gene therapies can be cost-effective when compared to the alternative: patients needing repeated doses during the course of their illness, or for the rest of their lives in the case of non-curative diseases. While the latter may be cheaper in the short term, costs pile up over a patient's lifetime. Bluebird Bio's Zynteglo (betibeglogene autotemcel), a one-time gene therapy for beta-thalassemia patients who otherwise would require regular red blood cell transfusions, is priced at $2.6 million. Bluebird Bio justified Zynteglo's cost by noting that these patients would rack up lifetime medical care costs of up to $6.4 million because they'd need red blood cell transfusions every few weeks.
For Patrick DeMartino, a pediatric stem cell transplant specialist at Oregon Health & Science University who researches stem cell therapy economics, however, this rationale for pricing gene therapies has yet to be proven. "We're not sure if a gene therapy is going to have a durable effect for three years, or five years," he pointed out. "That will impact the projected utilization in healthcare expenditures for individuals post gene therapy, and that affects insurers' ability to project utilization down the road."
Furthermore, in the US, where people frequently switch health insurance plans when they change jobs, those projected lifetime cost savings might not motivate individual payors to act since plan members aren't in the same network for long. Comparing lifetime costs "might be appealing in a single-payor country," said Alison Bateman-House, an assistant professor in the department of population health at New York University's Grossman School of Medicine, noting that private US insurers likely won't want to be on the hook for an expensive one-time treatment when another company will reap the benefits if the member switches health plans.
Sarah Emond, executive VP and chief operating officer at the Institute for Clinical and Economic Review (ICER), a nonprofit that conducts independent value assessments of healthcare interventions, noted that industry players are already experimenting with outcomes-based contracting, in which insurers agree to pay drugmakers based on how much the treatments improve patients' outcomes over time.
After garnering FDA approval for Zynteglo last year, for example, Bluebird Bio began offering an outcomes-based contracting option to insurers. Under such an agreement, insurers and patients pay upfront for treatment, but Bluebird Bio refunds 80 percent of the total cost of the therapy for patients who fail to reach transfusion independence within two years. "Those are the types of things that we need industry to also be leaning on and experimenting with," Emond said.
Clark Paramore, head of value demonstration and provider access strategy at Bluebird Bio, said that outcomes agreements "put our money where our mouth is." The company hopes that lowering payor risk exposure can also help patients avoid long wait times for treatment while insurers decide whether to cover the intervention. Such delays in receiving a potentially life-saving drug can worsen outcomes for patients. Delays in reimbursement decisions are "part of the process," Paramore acknowledged. "We know that's going to happen and an outcomes agreement is one way to minimize that delay."
OHSU's DeMartino noted that for payors, figuring out how to value gene therapies is further complicated by the variety of drugs that fall in that category. "We use the term gene therapy pretty casually," he said, "but in reality, this is a massively heterogeneous group of therapies. And from a payor perspective, this really influences how you pay."
This is especially true depending on the type of payor in question, he explained, with the greatest dividing distinction between self- and fully funded payors. "Things get pretty messy in the US," he said, where "about half of individuals are covered under employer-sponsored health plans." 
In these plans, the employer assumes all risk. This can work for large employers like Walmart, for example, which has millions of employees. But "if you're a smaller employer, maybe with 100 or 200 lives covered within your employees," DeMartino said, "you're not going to have a big enough risk pool to administer insurance on your own. So, you're buying a fully insured plan from a traditional insurer, like United[Healthcare]." Even then, DeMartino said, the cost of a plan that includes gene therapy might induce such an employer to exclude it from its benefits package. 
Experts at the conference also discussed possible avenues for the government to make gene therapy prices more manageable.
As the FDA considers using its accelerated approval pathway to get investigational gene therapies to patients more quickly, it's worth considering how to price therapies greenlighted that way, said Aaron Seth Kesselheim, a professor at Harvard Medical School and a faculty member within Brigham and Women's Hospital's division of pharmacoepidemiology and pharmacoeconomics.
Today, "the price of drugs approved based on surrogate measures is just as high as the price of drugs approved based on more firm clinical data," he said. For drugs approved based on surrogate endpoints, Kesselheim suggested, for example, capping the price just above the cost of producing them until the company gains full approval.
The Center for Medicare & Medicaid Innovation, an arm of the Centers for Medicare & Medicaid Services that develops and tests new payment models for medical interventions, is planning to test a program in which the agency would administer outcomes-based contracts with manufacturers of certain cell and gene therapies on behalf of multiple state Medicaid agencies. And the Medicaid and CHIP Payment and Access Commission, which provides policy recommendations to Congress, the US Department of Health and Human Services, and to the states, has discussed the potential benefits of the government covering some cell and gene therapies.
Ultimately, as more gene therapies come to market, figuring out the best payment model — and the role of drugmakers, insurers, and the government in those frameworks — will need to be tested and refined. "I don't see a way out of this without trying a couple of these" proposed approaches, ICER's Emond said.