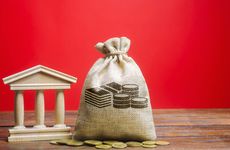 NEW YORK – Legislators, regulators, and drugmakers are hoping that proposals in the seventh reauthorization of the Prescription Drug User Fee Act, or PDUFA VII, will clarify regulatory uncertainties surrounding cell and gene therapies, including autologous cell therapies for patients with difficult-to-treat cancers.
The US Food and Drug Administration, by its own admission, is struggling to keep pace with the burgeoning cell and gene therapy industry. While a government agency falling behind the industry it regulates is not a new phenomenon in the US, the dearth of specialized knowledge to support the volume of cell and gene therapy development may be particularly worrisome.
The bespoke nature of these treatments is what makes them attractive arsenals against cancer. For example, in the case of autologous CAR therapies, immune cells are harvested from a cancer patient, individually engineered to express a chimeric antigen receptor that targets cancer cell surface antigens, and reinfused into that patient. But in reviewing such an n-of-1 therapy, it's hard for regulators to provide some level of public assurance that once approved, these treatments will work reliably from one patient to another. Traditionally, drugs are manufactured in large batches and the same infusion or pill can be given to many patients that share similar disease characteristics. This is what the FDA is used to regulating.
For drugmakers behind these bespoke new cell therapies, the mismatch between the pace of development and the FDA's review capacity is causing delays.
According to a report from the American Society of Gene and Cell Therapy (ASGCT), there are currently 19 approved cell and gene therapies globally, including several CAR T-cell therapies for cancer, but more than 2,000 such treatments are in various stages of development. In 2021 alone, the FDA received around 200 investigational new drug applications for these products. Most of them are in areas of high unmet need, such as oncology and rare diseases.
"It's the new wave of biologic therapies, and it's unchartered territory," said Khushboo Sharma, the chief of staff and VP of science and regulatory affairs at the Biotechnology Innovation Organization (BIO), who worked in leadership roles at the FDA for 11 years. "Cell and gene therapy has its own nuances … it's not like other monoclonal antibodies or large molecules. There are unique manufacturing challenges and preclinical challenges and endpoint challenges."
The FDA office responsible for reviewing cell and gene therapy applications, the Center for Biologics Evaluation and Research (CBER), is short-staffed to an extreme degree, and the agency isn't shying away from admitting it. In a presentation given during the ASGCT's Annual Meeting Thursday morning, Wilson Bryan, director of CBER's Office of Tissues and Advanced Therapies (OTAT), said that in the last five years, the number of OTAT meetings has quadrupled, but his staff capacity has only grown at half that rate.
"[OTAT] is not keeping pace with the number of employees versus the meeting workload," he said, adding that he hopes PDUFA VII, "will bring new resources to help us keep up with the increase in workload."
The role of PDUFA
Every five years, the US Congress must pass legislation reauthorizing the Prescription Drug User Fee Act, or PDUFA, which gives the FDA the authority to collect fees from drugmakers that it uses to support the review of new drug applications and new biologics applications. In exchange for this funding, the FDA is also required to respond to regulatory applications within fixed timelines. The first PDUFA was signed into law in 1992, amid the peak of the AIDS epidemic, to endow the FDA with an additional source of funding beyond regular appropriations in the hopes of hastening the speed at which much-needed treatments make it to market.
In the three decades since, collecting user fees has become a mainstay of the regulatory process for drugs and biologics. The FDA relies on the fees, which as of now, can amount to more than $3.1 million per drug application when clinical data are involved. Drugmakers, meanwhile, expect the FDA to meet the review time frames stipulated under law.
With each PDUFA reauthorization, lawmakers also tack on legislative provisions they hope will improve the regulatory process or incentivize innovation. These provisions can focus on incentivizing rare disease drug development, clearing up safety requirements, or encouraging diverse patient enrollment in drug trials.
With the last PDUFA set to expire in September, the time is nigh for another reauthorization. Earlier this month, the bipartisan Energy and Commerce Committee in the US House of Representatives introduced a comprehensive legislative package, which includes reauthorization of PDUFA as well as 182 pages of provisions for amending the Federal Food, Drug, and Cosmetic Act.
The legislative package is now in the subcommittee markup stage. Within the package, Congress asks the FDA to create an action plan for achieving the goals the agency has set for itself in a document, called "PDUFA Reauthorization Performance Goals and Procedures Fiscal Years 2023 Through 2027," or "goals letter" for short. Importantly, Congress mandates that industry and public stakeholders contribute to this letter, too.
Sponsor meeting commitments
In its PDUFA VII commitment letter, the FDA has outlined plans to use appropriations and user fees to catch up and keep pace with the rapidly growing cell and gene therapy market, said Lowell Zeta, a partner at the law firm Hogan Lovells who specializes in FDA regulation.
The agency hopes to use the funds to initiate talks with sponsors as early on in the drug development process as possible. "What's been loud and clear to the agency and to industry is that early, meaningful engagement is really critical," Zeta said, citing the relatively new INTERACT program — short for INitial Targeted Engagement for Regulatory Advice on CBER producTs — rolled out in 2018. Through this program, sponsors can meet with the agency even earlier than pre-IND meetings, and get regulators' feedback on the unique elements of their development programs before designing clinical trials.
For autologous cell and gene therapies, for which the manufacturing process and production methods are an intrinsic part of the therapies themselves, these early interactions with regulators can prevent situations where researchers invest years of time and resources into a therapy only to learn that it isn't scalable or suitable for commercial use from regulators' perspective.
But even within this program, the FDA hasn't been able to maintain timelines for INTERACT meetings, which are supposed to help industry address "critical obstacles to product development," Zeta said. He noted that the initial aim was for the agency to meet with sponsors about a month after they requested a meeting, but some of these interactions aren't scheduled for several months.
What's more, according to survey data presented at the ASGCT meeting Thursday, requests for these meetings are being denied up to 70 percent of the time.
In the current PDUFA VII commitment letter, the FDA has set a goal for itself to respond to INTERACT meeting requests within 21 days. Over the next five-year period, the agency said it will aim to meet that 21-day response time frame 90 percent of the time.
The actual meeting — or written responses to questions, when the FDA decides that's more appropriate — will occur within 75 days of the request, according to the commitment letter. Reviewers will be held to this timeline 50 percent of the time in 2023, but the expectation will gradually increase each year until reviewers are required to respond within 75 days for 90 percent of requests by 2027.
Staffing up
To meet these commitments, CBER needs to staff up. In its PDUFA letter, the FDA said it will hire 210 new full-time employees to the human drug review program staff in the 2023 fiscal year alone, 132 of whom it plans to hire specifically to CBER.
In addition to building up the number of reviewers in its ranks, the agency must also bolster these reviewers' cell and gene therapy expertise. This has been an added challenge for the agency, since the talent pool with the requisite expertise is extremely small, and the FDA must compete with industry players and academic institutions.
"The PDUFA VII has a scale-up plan to increase resources to hire more folks into CBER, but in terms of retention of talent, it's important to make sure that the public health personnel within CBER are incentivized not just to join but to stay long term and move up the ranks and potentially become leadership down the road," Zeta said. "That's going to require commensurate compensation and advantages."
Offering compensation and benefits commensurate with industry is "an area where the government can continue to bridge that gap, realizing that talent is often built from within over time," he added. 
In addition to hiring more staff, the agency is also planning to use consultants to "conduct a targeted assessment of the hiring and retention of staff for the human drug review program." The FDA says it will publish a report of this assessment in mid-2025 for public comment.
After working at the FDA for 11 years, Sharma said she can personally vouch for the fact that "there's a lot of bureaucracy" in government hiring. "At the end of the day, the agency needs to look at their human resource processes to see how they can make it more efficient," she added.
Plus, when there's a shortage of staff, retaining already employed experts becomes an issue. "With CBER trying to keep up with their workload … when you're throwing more work at your current staff, after a while, retention becomes an issue," Sharma said. "People don't want to be overworked."
The agency has made a host of ancillary "CBER Modernization" commitments in its PDUFA letter, including installing new IT systems and pivoting to cloud-based platforms, hoping to further "improve the reviewer experience" and possibly, also, retention rates.
Advancing best practices
Beyond addressing the personnel issue — which most would agree is the main driver of all the other downstream hurdles in the cell and gene US regulatory space — the FDA has pledged to advance novel approaches to regulating these therapies. By the end of the 2025 fiscal year, for instance, the agency said it will put out a draft guidance on evaluating cell and gene therapy efficacy in small patient populations "using novel trial designs and statistical methods."
In the congressional legislative package, lawmakers have hammered home the importance of including outside stakeholders and the public in framing these new approaches. The provisions, for example, require the FDA to convene a public workshop to discuss with external experts the best practices for generating scientific data on cell therapies.
Regardless of the legislative provisions that pass in the end, the agency will be held to the commitments it has made to improving the regulatory process for cell and gene therapies, according to Sharma. Industry players will need to do their part, too, to ensure that the meetings they're requesting with the FDA are the best use of the agency's time and resources.
If a drugmaker comes to the FDA with questions that are already answered in one of the agency's guidance documents, for instance, the FDA will likely deny the meeting or send written responses instead. The FDA explains this in its commitment letter, too, and several drugmakers emphasized the importance of sponsors "doing their homework" in presentations on strategies for effective regulatory communications during the ASGCT meeting.
Of course, the personalized nature of these therapies, and the "case-by-case basis" clauses in the few cell and gene therapy guidance documents the FDA does have, mean that sponsors may still have to shoulder a certain amount of uncertainty and risk in the development process. As such, it will remain essential that sponsors work closely with the FDA to address unique needs throughout the drug development process. This, again, underscores the need for the agency to bolster its review staff.
It was fitting, therefore, that OTAC's Bryan ended his presentation at the ASGCT meeting with an unapologetic advertisement for CBER job applicants.
"There has been so much exciting work done with CAR T cells and malignant hematology … and we are particularly looking for folks who have clinical experience in hematology," he said. "If you're interested in coming to work with just some wonderful people who are dedicated to a mission of serving the public, and seeing some exciting innovative products, please, please contact me. "
Of course, there have been other rate-limiting factors in the space that more FDA reviewers can't address, such as the industry's slow adoption of automated cell therapy manufacturing methods. Zeta suspects that lawmakers may need to separately incentivize industry to upgrade their manufacturing approaches, potentially with tax cuts.
Still, if the FDA can fix its review timelines after staffing up, experts believe the present state of affairs in cell and gene therapy will begin to improve. "PDUFA VII is not going to solve all the problems," said Sharma, who worked on PDUFA VII negotiations before she left the FDA last year. "Even recognizing that the FDA needs these significant new resources to continue this work is a good start, but the next few user fees will probably have to continue to build on this."