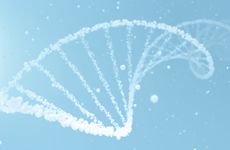 NEW YORK – A public-private project with backing from the US National Institutes of Health, US Food and Drug Administration, and multiple biopharmaceutical companies plans to help bring eight gene therapies into first-in-human trials as part of its effort to refine best practices for manufacturing and testing rare disease treatments more efficiently.
The project, dubbed the Bespoke Gene Therapy Consortium (BGTC), will support eight adeno-associated virus (AAV) vector-based gene therapies, each targeting a different rare genetic disease, the group announced at the American Society of Gene & Cell Therapy's annual meeting in Los Angeles last week.
However, the goal is "not advancing just the eight diseases that are in the clinical portfolio, but really creating the tools that will help standardize and get therapies to patients faster for all indications that could be treated by AAV gene therapy," said Courtney Silverthorn, who oversees the consortium as associate VP of science partnerships at the nonprofit Foundation for the National Institutes of Health (FNIH), during a presentation Saturday. "We want to inform standardization and streamlining for future clinical trials, beyond just the eight BGTC indications."
FNIH manages BGTC and the broader public-private group that launched the consortium, the Accelerating Medicines Partnership. FNIH was established by Congress in 1990 to create public-private partnerships that support NIH's mission, although it's independent from the federal agency.
Drugmakers are often hesitant to invest millions of dollars into R&D for gene therapies targeting rare diseases, which by definition can only be marketed to a small population — sometimes fewer than 50 patients, noted Silverthorn. Additionally, it can be difficult for companies to achieve efficiencies of scale when producing a rare disease treatment, not to mention challenging to run the numerous studies typically expected in therapeutic development since developers might exhaust the known patient population before they're able to move through Phase II trials, she added.
With those challenges in mind, the Accelerating Medicines Partnership in 2021 launched the BGTC to create resources to help speed development and delivery of AAV gene therapies for rare diseases.
The consortium is "trying to find a simpler way to get [products] across the finish line," said Peter Marks, co-chair of the BGTC and director of the FDA's Center for Biologics Evaluation and Research, during a panel discussion Saturday. Hopefully, that will help "transform the noncommercially viable into potentially commercially viable products that could attract sponsors." 
The BGTC's efforts — which include research into AAV vector production, processes for preclinical and product testing, and support for the eight gene therapy clinical trials — will ultimately build toward creation of a publicly available playbook for AAV gene therapy clinical development, with guidelines and standards that researchers can use when submitting investigational new drug (IND) applications and trying to get their preclinical research into in-human Phase I clinical trials.
The consortium plans to launch an initial version of the playbook — likely designed as a clickable PDF — that will be piloted with the eight gene therapies selected for its clinical trial portfolio. Insights from the therapies as they journey through the regulatory process will inform a refined version that's released publicly and will be freely available online with standard templates for regulatory submission packages, advice on minimum requirements that improve likelihood of approval, and a roadmap for what milestones to expect when moving through a preclinical phase to IND submission, such as types of FDA meetings. The playbook will be designed for an audience of nonprofits, research labs, and small companies.
All of the studies selected as part of the program's clinical trial portfolio are being run at academic medical centers and universities, as well as one by a principal investigator at the NIH.
The eight gene therapies in the BGTC's clinical trial portfolio are "really our proof of concept" for manufacturing and testing standards developed by the consortium, Silverthorn said in an interview. Investigators leading the eight trials will continue to work on pre-IND work with BGTC's support throughout the rest of the year, and hopefully be able to file IND applications with the FDA by mid-2024 and start enrolling patients later in the year.
The eight gene therapies each focus on a separate disease: Charcot-Marie-Tooth disease type 4J, congenital hereditary endothelial dystrophy, Morquio A syndrome, multiple sulfatase deficiency, NPHP5-related retinal degeneration, PCCB-related propionic acidemia, retinitis pigmentosa 45, and spastic paraplegia 50.
"All of the diseases that we're studying here are ones of no commercial interest," said P.J. Brooks, co-chair of the BGTC and acting director of the rare diseases research innovation division at NIH's National Center for Advancing Translational Sciences, during a presentation Friday. "Since we are working with for-profit companies, and we wanted to be in that precompetitive space, the only real way we could do that is to say we're only going to be working with diseases of no commercial interest. That's where we could all work together."
All eight of the gene therapies will use standard critical quality attributes (CQAs) developed by the consortium to assess whether an AAV vector is safe to use in human trials. The CQAs were discussed with the FDA at a stakeholder feedback meeting in September, and the consortium hopes that, along with any lessons learned as these eight gene therapies go through the regulatory process, they'll be able to be used for future AAV gene therapies for rare diseases.
"We'll be using all of those same CQAs in the BGTC IND submissions," Silverthorn said during her presentation. "Essentially, pressure-testing this concept of standardization."
The consortium is also in the midst of developing preclinical testing guidelines for intrathecally, intraocularly, and intravenously administered AAV gene therapies and is scheduled for a stakeholder feedback meeting with the FDA to discuss those in June. Preclinical testing for the eight therapies will be coordinated through a central facility funded by the NIH, Silverthorn said in an interview.
The consortium has received about $100 million in financial and in-kind commitments from its member organizations, including $39.5 million from the NIH. It's received $35.7 million in private donations and more than $26.2 million in private in-kind contributions — including donations of vector manufacturing for the gene therapies. The consortium will pair investigators on the eight trials with vector manufacturers as part of the initiative.
The BGTC marks the Accelerating Medicines Partnership's first project focused on a broad approach to therapeutic development, rather than a specific disease, Silverthorn said. Previous projects have focused on discovering therapeutic targets and biomarkers specifically around Alzheimer's disease, schizophrenia, type 2 diabetes, and other conditions.
Silverthorn said she'd like to see the BGTC be able to continue into a second phase, in which the group might be able to put together additional resources for AAV gene therapies or potentially expand into other gene therapy delivery mechanisms.
"We really hope that the work that we're doing through the streamlining of the preclinical and IND processes is something that's going to benefit all of the rare diseases that could receive a gene therapy," Silverthorn said. If, at the end of the project, "we only had eight successful clinical trials and nothing else, I'm not sure we would consider ourselves a success, because it's really about creating that roadmap."