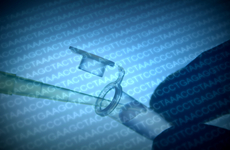 NEW YORK – Results from a prospective trial showed that patients with cancers of unknown primary (CUP) have high genetic testing failure rates and face additional barriers in using the test results to personalize treatment.
The study, published in the Journal of the National Cancer Institute this month, sheds light on the real-world challenges of tissue-based sequencing and the need for upfront genomic profiling for patients with CUP, a rare malignancy in which it is not known where in the body cancer cells originated. This makes it hard to treat CUP patients, who often have poor prognosis and survival.
Researchers from MD Anderson Cancer Center enrolled 158 patients with CUP to undergo next-generation sequencing using JAX ActionSeq Plus, an NGS panel MD Anderson and the Jackson Laboratory specifically designed for this type of cancer, and the FusionSeq panel developed at Yale University.
Out of 158 patients, only 61, or 38.6 percent, had adequate tumor tissue for testing. The high rate of patients with inadequate or insufficient tumor tissue reflects a specific challenge when genomic profiling CUP patients, said Ryan Huey, first author of the study and an assistant professor in the department of gastrointestinal medical oncology at MD Anderson.
"One of the things that happens with cancer of unknown primary is, in the quest to discover what the site of origin is, the pathologist will often run multiple immunohistochemical tests and stains that utilize tissue from the biopsy," Huey explained, noting that patients in the study had a median of nine IHC stains performed on their tumor samples. "By the time we want to run genomic profiling, there is less to pull from, and we will run out of tissue faster."
Of the 61 patients who got tested, 25 patients, or 40.9 percent, had alterations that could be targeted by US Food and Drug Administration-approved treatments. Genomic alterations of any kind were identified in 90 percent of patients.
Investigators recommended a change in therapy after genomic profiling for 16 patients, but only four patients actually got the recommended drug, representing an ultimate match rate of 2.5 percent in the entire study cohort.
In a real-world study, the number of patients who are able to proceed to subsequent lines of therapy tends to be lower than in clinical trials where patients often need to meet certain performance status criteria to enroll, according to Huey. In this study, nine of the 16 patients who had a recommended change in therapy were unable to get that treatment due to a decline in performance status.
"Because the window of opportunity is narrow, we are interested in these patients getting genomic profiling early because there is more of an opportunity for additional lines of therapy," he said.
While patients are waiting for genomic profiling results, which took a median of 52 days in this study to come back to patients, they will often get on another treatment. This will then further delay the receipt of molecularly matched treatment because the oncologist may want to wait to see if the initial treatment plan is working before changing therapy, Huey said.
"Changing therapy comes in various forms and fashions; sometimes we can find an alteration that could just be added on to the chemotherapy backbone that is being used," he explained. "Whereas in other alterations, we're less able to combine them with other therapy, so there's a sense of wanting to continue the prior treatment before considering alternate options."
The researchers did not track the specific treatments patients received or their outcomes on them. Still, Huey noted that not knowing the origin of a patient's cancer can complicate the process of prescribing targeted therapies to these patients.
Typically, patients with CUP will receive cytotoxic chemotherapy, and there are no FDA-approved drugs specifically for CUP patients. However, the agency has approved several targeted treatments and immunotherapies that can be given to patients regardless of the type of tumor they have based on a biomarker. CUP patients may be eligible for such tissue-agnostic treatments if they have the biomarker of interest.
Tumor-agnostic drugs that have shown some efficacy in CUP patients include Eli Lilly's Retevmo (selpercatinib), approved for tumors harboring RET gene fusions; Janssen's Balversa (erdafitinib) in FGFR-altered solid tumors; and Genentech's Rozlytrek (entrectinib) in NTRK fusion-positive tumors.
But oncologists have reason to be hesitant to prescribe precision medicines approved in specific tumor types off label in CUP patients. "One thing that we've seen in cancer of unknown primary, and across the cancer treatment spectrum, is different alterations have different therapeutic implications depending on the primary site of disease," Huey said. "Because of that, these agents that are approved in specific tumor types are not necessarily appropriate for cancer of unknown primary because we just don't know if it works."
There have been previous efforts to use NGS to help identify a cancer of unknown primary's site of origin and select targeted therapies based on that information. However, not all of these studies have shown an improvement in outcomes. Results from a Phase III trial presented in 2019 showed that using NGS to predict site of origin and match patients to targeted therapies yielded no difference in survival when compared to those who received non-personalized treatment.
Still, Huey believes that genomic profiling is worth doing in CUP patients to try to expand treatment options for this group. As such, he said his group's study emphasizes the importance of early genomic profiling for patients with CUP due to its aggressive nature and the higher number of tests performed on tumor tissue in this setting. While this study did not evaluate blood-based genomic profiling, Huey said that is worth exploring since it may reduce some of the barriers seen with tissue-based genomic profiling for these patients.
Because this study wasn't done under ideal clinical trial conditions, Huey believes the results are much more reflective of oncologists' and CUP patients' experiences when it comes to completing successful genomic profiling and then being able to use the results to inform precision treatment. "Because those are both lower than we'd like, we do think that there is a role for doing [genomic profiling] as early as possible so that we can gather that information and repeat biopsies if needed."