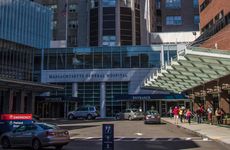 NEW YORK – Experts within a consulting service at Massachusetts General Hospital Cancer Center virtually reviewed the case details of dozens of breast cancer patients treated at community affiliate sites and helped get a third of them on to relevant precision medicine clinical trials.
Earlier this month, researchers published data in JCO Oncology Practice from 81 cases reviewed within Mass General's virtual molecular and precision medicine clinic from June 2020 to July 2022, the first two years the clinic was in operation. The clinic, funded by a National Comprehensive Cancer Network Oncology Research Program grant, was available to oncologists at seven Mass General community network affiliates in New England and was later extended to oncologists at the hospital's main campus.
The program aimed to expand access to Mass General's in-house breast molecular and precision medicine expertise to community practitioners. The virtual clinic comprised two academic breast medical oncologists, a research nurse, a research coordinator, and genetics and molecular pathology consultants. These experts reviewed the referred patients' clinical information and genomic profiling data and provided biomarker-informed clinical trial recommendations to community oncologists over email, with an average turnaround time of 1.9 days.
Since many community oncologists are not specialists in one type of cancer, they can find it difficult to keep up with advances in genomic testing and biomarker-targeted therapies. "With the genomic data that we get from next-generation sequencing and the always evolving field [of breast cancer treatments], we thought an important collaboration would be to provide academic expertise to community sites," said Laura Spring, lead author of the JCO Oncology Practice study and a clinical and translational investigator and breast medical oncologist at Mass General.
Of the 81 cases, 86.4 percent had clinical trial options when reviewed by the virtual clinic and about 40 percent of those initiated a formal screening for a trial. One-third, or 27 patients, with metastatic breast cancer ultimately enrolled in a clinical trial based on the recommendations from the virtual clinic. All but one patient enrolled in a trial at the main campus.
Among 15 patients with PIK3CA-mutated tumors, eight enrolled in clinical trials for therapies targeting the PI3K/AKT/mTOR signaling pathway. Out of 15 patients with pathogenic ESR1 mutations, four enrolled in clinical trials for oral selective estrogen receptor degraders.
Among those who did not enroll in a clinical trial, 33 (40.7 percent) started a standard treatment recommended by the virtual clinic and 10 patients (12.3 percent) pursued a different treatment. Three patients were not candidates for further treatment, and two patients opted to receive care at an institution unaffiliated with Mass General.
The researchers also surveyed oncologists who participated in the virtual clinic before and after referring patients. The pre-referral surveys gauged how comfortable oncologists were with interpreting genomic testing results and identifying clinical trial opportunities for their patients, while the post-referral surveys assessed oncologists' experiences with the virtual clinic.
In the pre-survey of 10 oncologists, 20 percent said they were "very comfortable" with interpreting and applying genomic testing results for metastatic breast cancer, with the remaining 80 percent saying they were either somewhat comfortable or not comfortable. Half of the providers reported sending newly diagnosed metastatic breast cancer patients' samples for genomic testing more than 50 percent of the time.
Researchers also probed providers about the barriers to genomic testing patients at their site. Oncologists commonly flagged as barriers process and systemic inefficiencies, financial burdens and lack of insurance coverage, difficulties with test interpretation, and issues related to patient performance status.
These challenges are similar to those identified in other surveys that have tried to get at genomic testing access barriers in the community treatment setting. Results from one survey published earlier this year found, for example, that which community practice provider orders genomic testing impacts access. Practices where the pathologists ordered testing had higher patient testing rates compared to when oncologists ordered testing.
The Mass General survey also identified barriers to enrolling patients in clinical trials. When asked how these oncologists typically found out about breast cancer clinical trials for their patients, most said they contacted an academic oncologist directly or referenced a monthly email about open trials. They also flagged complex trial criteria and patient transportation as roadblocks hindering their patients ultimately enrolling in a trial.
Out of 12 oncologists who completed the post-referral survey, most said that consulting with the virtual clinic usually or always led to improved interpretation of patients' genomic test results. Seven of the 12 providers said that, based on the clinic's feedback, they increased the amount of genomic testing they ordered. Half of the oncologists surveyed said the virtual clinical recommendations and pre-screenings "always" improved clinical trial screening and enrollment, while five oncologists said it "usually" improved screening and enrollment. All oncologists said they were likely or very likely to use the virtual clinic again or recommend it to a colleague.
In answers to open-ended questions about what providers liked about the virtual clinic and how it affected treatment plans for their metastatic breast cancer patients, four themes emerged: the clinic improved provider confidence in treating patients; it increased the number of treatment options for patients; providers found the clinic convenient and accessible; and they liked its patient-centered nature.
Overall, Spring noted that oncologists felt the virtual clinic was time saving because community oncologists typically had to seek out a formal second opinion to get this type of treatment and clinical trial recommendations.
"The number of trials available is vast, so it's difficult to comb through that alone," Spring said. "The research nurse would give preliminary recommendations to arm the community oncologists with that trial information," which they then could tell the patients about.  
Spring added that the research nurse could make recommendations based on a patient's location and travel preferences and match patients based on each trial's specific eligibility criteria and slot availability. She was even willing to bet that the research nurse more effectively accounted for all these factors than an artificial intelligence-based trial matching program.
"There's definitely many patient factors to take into account, for example, if a trial requires weekly visits and if the patient lives four hours away," Spring said, noting that AI-based tools are unlikely to factor in these types of considerations when matching patients to trials. "Having that additional insight from the research nurse into what the burden is from the trial in terms of visits and location is helpful. The best system is probably a combination of AI tools and a research nurse."
Going forward, Spring and her team are looking at how to embed this grant-funded community consulting service into the clinic's regular workflow. The main takeaway from the study was that including a research nurse in these preliminary screenings can lead to greater insight into genomic results for patients treated in the community setting, she said. Typically, oncologists would only include the research nurses after a patient had a formal consult at the Mass General main campus, but now these nurses are immediately added to the case.
Like Mass General, academic cancer centers around the country trying to extend their precision medicine expertise to community practitioners using different strategies. One program at the University of Washington and Seattle Cancer Care Alliance is focused on educating community oncologists about molecular profiling and funneling testing through a large, urban cancer center. The MYLUNG (Molecularly Informed Lung Cancer Treatment in a Community Cancer Network) trial has used a remote oncology pharmacist to improve comprehensive genomic profiling and study enrollment rates among non-small cell lung cancer patients treated at community settings. Another program at the Princess Margaret Cancer Center in Toronto has tried to improve community patients' access to comprehensive genomic profiling and clinical trials by employing a nurse navigator-led virtual care pathway.
For other cancer centers trying to implement virtual precision medicine programs like Mass General's, Spring recommended finding ways to "protect and prioritize" the time for participating nurses and oncologists. "Making it really easy to access was important," she said. "We didn't necessarily require the community oncologists to send us a long summary about their patient. It could be a simple email with the genomic testing results. It doesn't take much additional resources because these nurses and specialized oncologists are already part of the team."