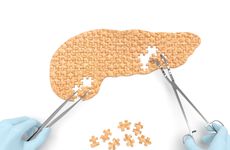 NEW YORK – Researchers have identified certain immune activation markers that are associated with patient response to first-line chemotherapy in metastatic pancreatic cancer.
The research, published in Clinical Cancer Research this month, aimed to identify determinants of response to first-line chemotherapy treatment and how chemo changes tumor and immune biology in pancreatic cancer. The researchers found that immune cell proliferation, defined by the presence of CD3-positive and CD8-positive T cells in the tumor microenvironment and enrichment of immune-related genes, could predict which patients respond to first-line chemo.
Gregory Beatty, director of translational research at the University of Pennsylvania Pancreatic Cancer Research Center and lead author of the study, said the research has spurred further studies to explore immune-related predictive biomarkers for treatment-naïve patients and patients who have had surgery for pancreatic cancer.
In this study, Beatty and colleagues analyzed pre-treatment and on-treatment tissue biopsies from the liver metastases of 16 patients enrolled in a Phase II study evaluating the immunometabolic agent indoximod plus gemcitabine and nab-paclitaxel in treatment-naïve metastatic pancreatic cancer patients. The researchers used mRNA sequencing and multiplex chromogenic IHC to identify the gene expression and immune characteristics associated with outcomes.
The initial takeaway from the paired biopsies was that nearly every patient had a reduction in the number of proliferating tumor cells, regardless of whether their tumor shrank, Beatty said.
"I expected to find that only the responders had a reduction in cancer cell proliferation, but it turned out both in responders and non-responders [the indoximod-chemo combination] was having an effect on the cancer cells," he said. "That meant that the treatment was actually doing something for most patients, but that something else was missing to determine response."
Beatty, whose research focuses largely on using the immune system to inform cancer treatment, and colleagues then explored whether the immune system also played a role in determining which patients responded to treatment.
"We were able to suggest that the combination of [the treatment] reducing proliferation of the cancer cells as well as having the presence of T cells in the tumor microenvironments was a pretty strong predictor of outcomes [for these patients]," he said, adding that this study was not blinded and its findings need to be confirmed.
To determine whether the combination treatment affects tumor cell proliferation, the researchers analyzed the paired pre-treatment and on-treatment biopsies for proliferation marker Ki67 and tumor marker CK19. In 9 of 10 patients, these markers decreased after treatment across both non-responders and responders.
They then examined whether there were differentially expressed genes between responders and non-responders, finding responders had enrichment of genes associated with immune activation, including those associated with immune cell types (CD8A, CD68), immune signaling (TLR3, JAK1), and chemotaxis, or the migration of immune cells toward an attractant, (CX3CR1, CCR1). They also found that the levels of certain immune cells, including CD3-positive and CD8-positive T cells, were higher in responders. These markers, however, were decreased in non-responders. They also found non-responders had an enrichment of IL6/JAK/STAT3 signaling in post-treatment samples, a signaling pathway that has been previously associated with chemo resistance and metastatic disease progression.
Beatty's team is continuing to explore these immune markers in several ongoing studies. One study is examining a larger dataset of patients with treatment-naïve pancreatic cancer for immune biomarkers that are predictive of chemo treatment outcomes. Another is exploring similar predictive immune biomarkers for treatment outcomes in patients with surgically resected pancreatic cancer.
While these results are early and need validation in larger cohorts, Beatty said they add to the debate around when immunotherapy should be given to metastatic pancreatic cancer patients.
When given in the first-line setting, immunotherapy is usually combined with chemo, but Beatty noted that it's difficult to determine whether responses in this setting are because of the chemo or the immunotherapy.
Immunotherapy is also given as a monotherapy in the second-line setting after progression on chemo, but these results suggest that this time frame may also not be an appropriate setting because these patients do not have the robust immune responses expected from immunotherapy.
"That suggests that maybe the right setting [for immunotherapy] is after a patient has been identified to respond to chemotherapy but before they progress," Beatty said. "[Based on our results], you would expect their cancer cells to not be proliferating as much and you would expect to already see a T-cell response there. The question is: Can you leverage that response to chemo that's been triggered by the immune system at the valley of the treatment response and try to maintain it with immunotherapy?"
Indeed, using immunotherapy as a maintenance treatment could be a "window of opportunity" to see an immune response for patients who have responded to chemo, he added.
Previous studies have also identified immune markers in pancreatic cancer as predictive biomarkers of response to chemo and immunotherapy. For example, the Phase II PRINCE study evaluating Bristol Myers Squibb's Opdivo (nivolumab) plus chemo, Pyxis Oncology's CD40-targeted monoclonal antibody sotigalimab plus chemo, and Opdivo and sotigalimab plus chemo also found that responders had increased immune activity, including enrichment for certain T-cell populations and lower expression of immunosuppressive genes.
Beatty further called for clinical researchers to collect more pre-treatment and on-treatment tissue samples from pancreatic cancer patients to further this type of research. Although this study only included samples from 16 patients, he said it was one of the larger studies of this kind in pancreatic cancer due to the lack of data available.
"What our data suggests is that you have to see empirically how the treatment works," he said. "On-treatment biopsies are a really important thing to get as much as we can. These biopsies are really informative to helping us understand why some patients respond and why some patients don't respond to treatment and how can we improve on that."