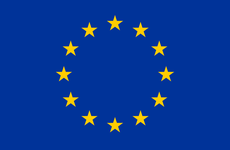 NEW YORK – Researchers at the European Society for Medical Oncology Congress reported access inequities in cancer biomarker testing and inconsistent guidelines for assessing cancer risk within the European Union, and they urged member nations to advance standardized testing programs and guidelines to lessen disparities in precision cancer care.
Nicola Normanno, head of the cell biology and biotherapies department at Italy's National Cancer Institute, presented a study on Saturday that was spearheaded by a group of international cancer organizations: the International Quality Network for Pathology, the European Cancer Patient Coalition, and the European Federation of Pharmaceuticals Industries and Associations. Researchers surveyed 141 lab managers in European countries; conducted interviews with 58 lab managers, payors, and physicians; interviewed more than 1,600 patients; and reviewed prior research to identify barriers to genetic testing access and determine the quality of testing.
The researchers assessed access to and the quality of six biomarker tests for all European Union member states, including single-biomarker immunohistochemistry or fluorescence in situ hybridization of PD-L1, single-biomarker molecular screening of BRCA1/2, EGFR, and NTRK, as well as next-generation sequencing hotspot testing and comprehensive NGS analysis. In 10 European countries, they also assessed patients' access to and the quality of additional biomarker tests, including ones for HER2, ALK, ROS1, BRAF, KRAS/NRAS, mismatch repair deficiency or microsatellite instability testing, and liquid biopsy testing.
To measure access, the researchers considered the availability of drugs, labs, and tests, as well as test reimbursement, and the test order rate. They measured quality by participation in programs that evaluate test parameters such as test turnaround time and lab accreditation.
Based on their evaluation of these aspects, researchers then rated each country as having either a high, medium, or low level of access to medicines, single-biomarker testing, multi-biomarker testing, and test quality.
"We found in the majority of European countries there is significant limits in the access to precision medicine," Normanno said at the ESMO Congress. While more countries had high access to single-biomarker testing, including Germany, France, Belgium, Denmark, Austria, Sweden, and Finland, Normanno expressed surprise that in some European countries, patients still have limited access to certain single-biomarker tests.
However, access barriers to multi-biomarker and NGS tests is even higher in the majority of European countries, Normanno said, noting that less than 10 percent of cancer patients in Europe are currently tested with NGS. Eastern European countries including Poland, the Czech Republic, Slovakia, Hungary, Slovenia, Romania, Bulgaria, Estonia, Latvia, and Lithuania had the lowest access to multi-biomarker testing or NGS. Germany, Denmark, and Sweden had high NGS access.
Test quality was more even across Europe, with only two countries, Romania and Bulgaria, rated as low. Germany was the only country that overall had a high level of access to precision oncology medicines, while Latvia and Lithuania had low access.
The researchers identified several barriers that European cancer patients face when accessing genetic testing and precision medicines. For instance, in many countries there is a significant delay between approval by the European Medicines Agency and the availability of drugs, and some precision medicines are still not reimbursed. There are also regional challenges with payor coverage for diagnostic lab services and the number of labs able to perform NGS testing, Normanno said.
Unlike in the US, where due to regulation, drugmakers often launch a biomarker-informed precision cancer drug with a companion test to identify eligible patients, in Europe the availability of the drug and companion test is usually more disjointed. "There is a weak link between approval of medicines and the approval of biomarker tests, and this leads to a slow integration of new biomarkers in the standard of care," he explained.
However, even in the US, recent studies have shown suboptimal adoption of guidelines-backed biomarker tests for informing non-small cell lung cancer treatment. An evaluation of real-world data on more than 3,500 metastatic NSCLC patients who received first-line treatment at community practices in the US showed high testing rates for individual biomarkers, such as EGFR, BRAF, ALK, ROS1, and PD-L1, but less than 50 percent of patients were tested for all five biomarkers, and only 37 percent were tested on an NGS panel.
A second study presented at the ESMO Congress on Saturday drilled down into how breast cancer risk guidelines in several European countries differed when identifying high-risk women for surveillance. This prospective study involved 123 women without cancer who had a family history of breast or ovarian cancer and received NGS testing to identify mutations in breast cancer-associated genes including BRCA1/2, PALB2, CHEK2, and ATM.
The researchers, led by Anja Tüchler, a researcher at the Center for Familial Breast and Ovarian Cancer and Center for Integrated Oncology at the University Hospital of Cologne, calculated risk scores based on family history, genetic test result, polygenic risk score, and non-genetic risk factors. They then considered whether based on patients' calculated risk for breast cancer they would meet their countries' guidelines for intensive surveillance.
For example, Germany provides increased surveillance to women who have a 10-year breast cancer risk of 5 percent or more, while France's and Belgium's guidelines are based on a lifetime risk of 20 percent or greater. Using the guidelines in France and Belgium, 68 of 123 women were eligible for intensified breast surveillance, while 51 were eligible by Germany's guidelines.
"This is a remarkable difference," Tüchler said in her presentation. "We recommend harmonizing these guidelines so that a woman would not receive two different recommendations based on the country she lives in or the clinical genetics clinic she visits."
Normanno also encouraged more uniformity in terms of test usage and access in Europe based on his findings. The organizations that launched his study are continuing their initiative to make precision medicine access and genetic testing more uniform across the EU. The groups are holding national roundtable discussions to identify each country's needs and address challenges to drug and testing access.
"The vision for our group is that all patients with cancer should undergo comprehensive, ongoing tumor testing throughout the course of the disease," he said.
He suggested some short-term steps to improve precision treatment access that could include parallel approval for drugs and their associated biomarker tests, a national system assessing the value of biomarker testing, and a centralized data collection system.
More investment is needed from certain countries, particularly those in Eastern Europe, to build out their NGS testing capabilities, Normanno said, as well as establish regional centralized testing labs and maintain dedicated biomarker test budgets. He also hopes to launch a patient education effort, so patients know that these tests and drugs are available to them.
He encouraged more labs to participate in quality assessment programs, which are not mandatory in most EU countries. He suggested that EU member countries make quality programs mandatory for labs and provide them with funding to participate in quality assessment programs.
"We have two pillars that are equally important: We have access to drugs, and we need the access to biomarker testing," Normanno said. "If we don't act on both, we will get to a paradoxical situation in which we have drugs, but we don't have the biomarker test to identify the patient that can benefit from these drugs."