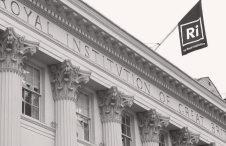 October 5 - 6, 2023
In person and livestreamed
The 2023 International Conference on Newborn Sequencing (ICoNS) will be cohosted with Genomics England and held October 5 – 6, 2023 at the prestigious Royal Institution in London!
ICoNS 2023 will deliver two days of lectures and panel discussions on the technology of newborn genomic sequencing, implementation science, public health, ethics, equity and patient experience.
ICoNS 2023 is hosted by the International Consortium on Newborn Sequencing, an alliance of genomic scientists and stakeholders who share a vision of responsibly implementing newborn sequencing to predict treatable disease in babies and intervene before symptoms begin.