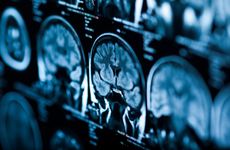 NEW YORK – Kintara Therapeutics has focused development efforts on its lead candidate VAL-083, a treatment for MGMT-expressing glioblastoma, ahead of anticipated registrational trial readouts in 2023.
San Diego-based Kintara is also exploring VAL-083 in ovarian cancer and is developing another candidate, REM-001, for breast cancer, but has temporarily paused these initiatives to focus its efforts on the glioblastoma indication.
VAL-083 is part of the Global Coalition for Adaptive Research's (GCAR) registrational Phase II/III clinical trial titled Glioblastoma Adaptive Global Innovative Learning Environment (GBM AGILE). In that trial, the drug is being studied in both newly diagnosed and recurrent, methylated- and unmethylated-MGMT glioblastoma.
"This is a really streamlined way to study drugs," Kintara CEO Robert Hoffman said, noting that the GBM AGILE platform study allows Kintara to study VAL-083 in several glioblastoma subtypes at once, significantly speeding up the clinical trial process. The study also helps Kintara connect with many large cancer centers, both in the US and abroad, to study the drug.
"Other companies that are in glioblastoma have said it takes upwards of five to six years to do their clinical trial, and they can only study one subtype," Hoffman said. "It's incredible in terms of efficiency and cost, as well. The total cost of studies is about $25 million, but if we were doing this on their own, we'd have to have an army of people and it would cost around $75 million."
Kintara has also sponsored its own VAL-083 glioblastoma trials, including a Phase II study in adjuvant or recurrent unmethylated MGMT-expressing glioblastoma and a Phase II trial in combination with radiotherapy for newly diagnosed unmethylated MGMT-expressing glioblastoma.
Kintara hopes VAL-083 will offer the first new therapy for glioblastoma in more than 20 years. The company is targeting one of the most aggressive forms of the disease, patients who have unmethylated MGMT, which often leads to chemotherapy resistance, said Kintara CSO Dennis Brown.
About two-thirds of glioblastoma patients have unmethylated MGMT disease, Brown said. The initial standard-of-care treatment is surgery for most patients, which means these patients will also have tumor tissue samples to screen for MGMT status.
"If they're methylated, they have the best chance of surviving the longest with temozolomide and lomustine [chemotherapy]," Brown said. "If they're unmethylated, their prospects are very poor on these treatments. We hope to be that therapy for those types of patients."
Last week at the Society for Neuro-Oncology (SNO) annual meeting in Tampa, Florida, researchers presented data from these Kintara-sponsored VAL-083 glioblastoma clinical trials and shared details about an expanded access program for the drug.
Researchers from Sun Yat-sen University Cancer Center in Guangzhou, China, presented data evaluating the combination of VAL-083 and radiation therapy for newly diagnosed glioblastoma with unmethylated MGMT expression. The trial also explored whether VAL-083 plus radiotherapy could be an option for patients who are resistant to standard-of-care chemotherapy. Patients in the study received VAL-083 and radiation, then VAL-083 alone as maintenance therapy.
Results from that study from 29 evaluable patients demonstrated a median progression-free survival of 9.3 months and a median overall survival of 19.6 months. Indirect comparison to historical data of standard-of-care chemotherapy temozolomide in glioblastoma patients suggested that VAL-083 plus radiation had improved these outcomes.
Researchers from MD Anderson also presented data at SNO from 14 recurrent MGMT-unmethylated glioblastoma patients who were included in the expanded access program for VAL-083. Across all patients, the median progression-free survival was 5.7 months, and the median overall survival was 8.3 months. The expanded access program also explored VAL-083 with Genentech's Avastin (bevacizumab) in some of these patients and showed the two drugs can be safely given together.
Brown said these data from the expanded access program suggest some areas for further study of VAL-083, such as in combination with Avastin and in more difficult-to-treat brain tumors like multifocal glioblastoma or ependymoma.
In another poster, the MD Anderson researchers presented a case study from the expanded access program of an RELA fusion-positive ependymoma patient who received VAL-083. After surgery to remove the tumor, the patient then was treated with VAL-083 and remained disease-free for 18 months after treatment with the drug.
Half of glioblastoma patients in the expanded access program had multifocal glioblastoma, a form of the disease that has a poor prognosis and is difficult to remove with surgery or the more-precise stereotactic radiosurgery, Brown said.
"Multifocal glioblastoma is a very difficult prognosis for the patient, and yet the clinicians [in the expanded access program] are feeling very comfortable about treating it [with VAL-083] and we're getting some decent safety data along with the belief that there is some value there."
Next for VAL-083
While Kintara's focus for now is on glioblastoma, VAL-083 has also shown activity in other cancers. The firm is using its expanded access program to explore some of these potential indications, such as earlier grade gliomas, multifocal glioblastoma, or pediatric brain cancers, Hoffman said.
Within the expanded access program, Kintara is also hoping to encourage researchers to initiate investigator-sponsored studies to get initial data on some of these different populations.
The company is also seeking funding or collaborators to begin a trial of VAL-083 in ovarian cancer. In the lab, VAL-083 has shown it could be combined with PARP inhibitors to improve anti-tumor activity in ovarian cancer cells.
Once they secure funding for that study, Hoffman expects they will explore biomarker-guided treatment in ovarian cancer, such as patients harboring BRCA or P53 mutations.
On top of these early trials, Kintara is also expecting top-line data from the Phase III GBM AGILE trial by the end of 2023, Hoffman said. While he did not share a timeline for potential regulatory filings from that data, the US Food and Drug Administration granted fast-track designation to VAL-083 in both newly diagnosed unmethylated glioblastoma and recurrent glioblastoma, which would expedite the review process if the trial results are positive.
"The connections from GBM AGILE will be really helpful from a commercial perspective, if we are lucky to get approval," Hoffman said. "These clinics where there are high prescribers and the best institutions around the world are going to have a lot of familiarity with our drug. It would make our launch go extremely well if we were to get approval and have this exposure to these clinical sites."