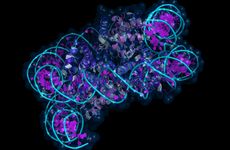 NEW YORK – VolitionRx's recent collaboration with MD Anderson Cancer Center to study its Nu.Q NETs test's ability to monitor cancer patients for sepsis may allow the firm to expand the range of applications for its nucleosome quantification platform. 
Volition was built around the idea that structures packaging DNA, aka nucleosomes, contain valuable information that can be measured using straightforward immunochemical techniques. As such, the company is focused on measuring chromosome fragments containing nucleosomes in circulation rather than DNA. The Henderson, Nevada-based firm is currently working with its partners to market and distribute its lead product, the Nu.Q Vet Cancer Screening Test for dogs. That product was the subject of a $28 million exclusive global supply and licensing agreement with Heska in May.
The next product in Volition's pipeline is the Nu.Q NETs test for a relatively recently defined condition called NETosis. NETs, or neutrophil extracellular traps, are webs of unwound chromosomal material that spill out from dying cells. Discovered in 2004, NETs are now viewed as an important part of the immune response. In a healthy body, NETs capture pathogens like bacteria, viruses, and fungi. The formation of NETs can also be stimulated by inflammatory triggers like cytokines or coagulation.
"NETs are a massively important part of our immune system, but they also have a dark side," said Volition CSO Jake Micallef. "NETs are involved in debilitating and fatal conditions like sepsis, trauma, metastatic cancer, COVID-19, and many others."
That's because NETs can become part of a cascade of looping immune responses resulting in catastrophic damage. For example, neutrophils can produce NETs in response to the presence of COVID-19 in the lungs, which can set up a positive feedback loop with inflammatory cytokines, resulting in an upward spiral of NETs production, causing damage to blood vessels and alveolar membranes that ultimately leads to acute respiratory distress syndrome.
Similar cascades can happen in other organs and tissues, Micallef said. "Prior to the outbreak of COVID-19, I was aware of NETs, but for me it was an annoying thing that got in the way of measuring nucleosomes that came from cancer," he said.
Volition began applying its platform to the study of NETs in 2020 using hospital geography as a proxy for disease severity. They found that NET levels were lowest in patients in the emergency room or an outpatient setting, higher for inpatients, and highest in patients in the ICU. That and other studies allowed Volition to conclude that their NETs test could be used as a biomarker for septic shock in COVID-19.
"You could triage people and predict who would need organ support on the basis of their nucleosome test," said Micallef. "And of the people who were admitted to intensive care, the levels were predictive of mortality."
As a result of recent discoveries about the role of NETs in COVID-19 and other diseases, researchers are studying drugs that can dissolve NETs or block their formation, such as disulfiram and anthracyclines.
Over two years of focusing on NETs, Volition has analytically validated the Nu.Q NETs test to CLIA standards and tested it in a number of NETs-associated diseases in hospitals in Europe. The test has met criteria for the CE mark in the EU for sepsis and is available in two formats, a manual and an automated assay. Volition has two additional test formats in development: a homogeneous immunoassay it is readying for launch this year and a microfluidics-based, point-of-care test slated for market introduction in 2023. Micallef said the HIA assay would allow Nu.Q NETs to be run on "any clinical chemistry machine that's already existing in any hospital."
Micallef claims Volition's Nu.Q NETs is the only analytically valid test for NETs in the world, though he acknowledged that a comparable measurement is possible using total cell free DNA. "But that's a fairly long and expensive process, whereas our test is currently a 45-minute test that's very low cost to manufacture," he said.
Additional development activities include investigation of Nu.Q NETs as a companion diagnostic in a partnership with Swiss biotech Santersus, which is using Nu.Q NETs in clinical trials of its NucleoCapture selective apheresis device that physically removes NETs, analogous to kidney dialysis. The two companies plan to use Nu.Q NETs to both select patients for treatment and to monitor the effect of the treatment.
Volition plans to apply for breakthrough device designation for Nu.Q NETs from the US Food and Drug Administration by year-end to complement the breakthrough device designation already granted to Santersus' NucleoCapture device. Ongoing clinical validation studies of Nu.Q NETs in sepsis that Volition is carrying out with Diagnostic Oncology CRO could support breakthrough device designation.
Now, in its collaboration with MD Anderson, Volition will explore a similar role for NETs as a biomarker of sepsis in cancer patients using the Nu.Q NETs test. In that study, researchers will compare cancer patients who develop sepsis with those who do not in order to assess the utility of the test for predicting which patients will become septic.
Micallef said that although cancer patients are 10 times more likely to develop sepsis and more likely to die once they have it, sepsis in cancer is somewhat of an "orphan situation," because generally studies of sepsis exclude patients with cancer and vice versa. "Our test looks to be useful in sepsis, generally, but is it useful in sepsis where the people also have cancer?" said Micallef. The company is hoping the MD Anderson study will answer this question in the affirmative and show that Nu.Q NETs can identify cancer patients at risk of sepsis and enable earlier treatment.
Behind Nu.Q Vet and Nu.Q NETs, Volition has plans to apply its technology more directly to cancer due to the unique relationship between cancer and NETs. In a healthy system, NETs would normally destroy cancer cells. However, because cancer cells grow in an inflammatory environment, they develop resistance to NETs. "It's almost a self-fulfilling prophecy," said Micallef. "You can only grow in an inflammatory environment if you can cope with the inflammation."
Once the cancer cells have become tolerant of NETs, they can become covered with NETs, forming a shield that prevents attack by T cells. "The cancer cells have an armor of NETs. If you digest the NETs with DNAse, you remove that armor and the cancer cells then can be killed by T cells or killer cells," Micallef said. The understanding of this mechanism has advanced the theory that NETs promote metastatic cancer by shielding cancer cells from immune attack as they break away and move through the circulatory system.
According to Micallef, Volition is "uniquely positioned" for the cancer market because of the company's long experience developing tests for nucleosomes in circulation. "The low-hanging fruit for Nu.Q tests in cancer is with hematopoietic disease," said Micallef, and that's mainly because it is easier to access NETs released into the blood than those released into the extracellular space, as would be the case in solid tumors.
For human cancers, Micallef said Volition is aiming to use Nu.Q tests to stratify patients. For early-stage cancers, that might look like combining Nu.Q with other tests, such as a fecal immunochemical (FIT) test, a carcinoembryonic antigen (CEA) test, or a prostate-specific antigen (PSA) test, and using them together to triage patients for treatment. "For example, can we use our tests to predict whether or not people with an elevated PSA should go for a prostate biopsy?" wondered Micallef.
Volition is betting that revenues from its already launched Nu.Q Vet product will provide a springboard for its earlier stage products. Because canine cancers are more common than human cancers, and hematopoietic cancers make up 35 percent of all canine cancers, Volition sees the opportunity to screen 23 million dogs per year in the US and to monitor 6 million new canine cancer diagnoses.
"If we were, for example, to sell 20 million tests a year, that would equate to $150 million in revenue for us," said Micallef. "This would make us a profitable company."