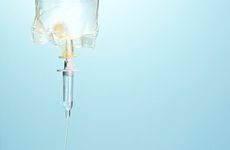 PARIS – For the first time, autologous tumor-infiltrating lymphocyte (TIL) therapy has outperformed standard immune checkpoint inhibitor therapy in a randomized-controlled trial.
Phase III trial data, presented during the European Society for Medical Oncology Congress on Saturday, showed that TIL therapy doubled patients' median progression-free survival versus Bristol Myers Squibb's CTLA4 checkpoint inhibitor Yervoy (ipilimumab). The findings confirm that the autologous cell therapy is an effective course of treatment for this patient population and can lead to durable remissions, something numerous prior Phase I and II studies have posited for years.
But to truly make TIL therapy a reality for patients on a broad, international scale, it will need to pass muster with regulators and get industry buy-in. In the wake of promising Phase III data, researchers at ESMO admitted TIL therapy lacks a clear path toward market. Still, based on the strength of the latest data, a consortium of researchers from the Netherlands Cancer Institute and the National Center for Cancer Immune Therapy in Denmark has ambitions to secure regulatory approval in Europe for a TIL therapy, even without sponsorship from a pharmaceutical company.
John Haanen, a medical oncologist at the Netherlands Cancer Institute, presented data from the Phase III study, which was cosponsored by the Netherlands Cancer Institute and the Copenhagen University Hospital at Herlev. The trial randomized 168 unresectable, stage III or stage IV melanoma patients, 86 percent of whom had received prior anti-PD-1 immune checkpoint inhibitors, to either autologous TIL therapy or Yervoy.
For the patients enrolled to the TIL therapy arm, the protocol included an initial tumor resection to harvest the TILs, followed by a course of lymphodepleting chemotherapy, then reinfusion of the ex vivo-expanded TILs, followed by interleukin-2 to help sustain patients' immune response. Patients on the Yervoy arm, meanwhile, received a maximum of four doses of the immune checkpoint inhibitor given three weeks apart.
After 33 months of follow-up, the median progression-free survival time for patients who'd received TIL therapy was 7.2 months, versus 3.1 months among patients on Yervoy. The overall response rates were 49 percent for patients given TIL therapy versus 21 percent for patients on the checkpoint inhibitor, while the complete responses were 20 percent versus 7 percent, respectively. In terms of overall survival, patients on the TIL therapy lived a median of 25.8 months versus 18.9 months on Yervoy.
The toxicities were more frequent with the cell therapy, and all patients on TIL therapy had grade 3 treatment-related adverse events versus 57 percent of patients who received Yervoy. That said, Haanen clarified to members of the media on Saturday that the toxicities on the TIL therapy were all driven by the lymphodepleting chemotherapy and the high doses of interleukin 2. "Most of these side effects were completely gone by the time these patients were released from the hospital, and there were no long-term sequelae in patients treated with TIL," he said. The cell therapy, Haanen added, also improved patients' health-related quality of life.
Importantly, Haanen acknowledged that the choice to use single-agent Yervoy as the comparator drug may not completely reflect the current standard of care in advanced melanoma. The treatment landscape has changed since the trial began in late 2014. Patients with metastatic melanoma whose cancers relapse following anti-PD-1 immunotherapy are now eligible for combination treatment with BMS's Opdivo (Yervoy). In the US, following a recent US Food and Drug Administration approval, they might even be eligible for BMS's combination checkpoint inhibitor Opdualag (nivolumab plus the LAG3 inhibitor relatlimab). European regulators are also likely to approve that combination immunotherapy for metastatic melanoma, though in a narrower biomarker-defined population.
Addressing this comparator arm limitation, Haanen pointed out that the TIL therapy's 49 percent objective response rate in his trial was still superior to the roughly 28 percent objective response rate that metastatic melanoma patients treated with combined Opdivo and Yervoy experienced in the SWOG1616 study. "The patient populations were not completely the same, so you cannot compare them directly," he said, acknowledging the limitations of cross-trial comparisons. "Even if you correct for all of that, TIL is still a very interesting treatment option, even compared to treatment with ipilimumab plus nivolumab."
In a discussion of the data at ESMO, Ignacio Melero, professor of immunology at the University of Navarra in Spain, agreed. "There is sufficient information and evidence here to support the standard practice of TIL therapy in incompletely resected, stage III or metastatic melanoma," Melero said.
Regulatory quandary
While the Netherlands Cancer Institute study may offer the first randomized-controlled data supporting TIL therapy in this patient population, it certainly isn't the first to use the approach as a treatment for metastatic melanoma. TIL therapy has been around for more than 30 years — it was first developed in 1988 by Steve Rosenberg at the National Cancer Institute in the US — and its efficacy has been confirmed in countless small academic studies since. But despite its established use in academic and research settings, the therapy has yet to secure commercial approval from any country's regulatory agency.
This partially has to do with the difficulty of defining the product from a regulatory perspective, since the TILs are not modified the same way as the commercially approved CAR T-cell therapies. The biotech company Iovance has been attempting to secure FDA approval for its unselected TIL therapy, lifileucel, for metastatic melanoma for years but has hit numerous roadblocks related to defining the product and developing a potency assay to measure its activity. That company did finally submit a rolling biologics license application with the FDA last month following a positive new data readout in June, but the agency's decision is pending.
According to Haanen, TIL's lack of regulatory approval is rooted in years of limited industry buy-in. Even though several firms like Iovance are now jumping in the game, TILs don't have a track record of strong financial investment, which puts the commercialization prospects for this type of treatment on a somewhat uncertain footing.
"There was no interest from pharma at the time that we started this study," Haanen told members of the press, adding his view that bypassing industry involvement has its advantages, too. "The price will be different." A not-for-profit organization like the Netherlands Cancer Institute can price TILs in line with its costs, but Haanen added that "of course, pharma will not do that because they have other obligations to their shareholders."
Indeed, the other type of autologous cell therapies successfully commercialized in oncology by pharma, CAR T-cell therapies, have six-figure price tags.
Although there may be pricing advantages with a nonprofit advancing TILs, scaling up treatments for patients and meeting demand is tough without industry's deep pockets when it comes to marketing and commercialization. Most academic centers and not-for-profit organizations can't front these costs without industry help. 
Haanen's group could take up a variety of strategies in this regard. His cancer center could partner with industry to seek approval, or it could share its protocol widely with cancer centers without any industry involvement and encourage these centers to offer the treatment to patients without regulatory approval as part of a research study. Yet another option, which the Netherlands Cancer Institute is currently pursuing, is to seek commercial approval for TIL therapy as an academic sponsor, without any pharma collaboration, and hoping for the best, even though that route is somewhat unprecedented.
Haanen told Precision Oncology News that, in the wake of the Phase III study, a consortium comprising the Netherlands Cancer Institute and National Center for Cancer Immune Therapy in Denmark is trying to secure approval with the European Medicines Agency, though it needs guidance from regulators to do so. The consortium has applied for PRIME status with the European Medicines Agency hoping to secure this guidance. "We should be informed soon about whether we get this or not," he said, explaining that the PRIME status would allow for discussions with European regulators, in which his center would seek advice on the path to approval.
A bid to commercialize a drug without a pharma sponsor would be even more uncertain in the US, Haanen suggested. "I do not know whether or not FDA would allow this," he said. The FDA does not typically accept new drug or biologics applications from non-industry sponsors, although in his discussion of the TIL data, University of Navarra's Melero pointed out that allogeneic bone marrow transplants, technically approved by the FDA, are an exception.
In the case of allogeneic bone marrow transplants, no biotech company owns the commercialization rights to the technique that was pioneered by academics and is now widely used in certain patient populations. "Now we have to implement this [TIL therapy], but how to do it, academia or industry? This is an important question," said Melero.