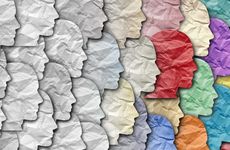 NEW YORK – When 65-year-old Agnes Ross was diagnosed with lung cancer in early 2019, she was told next to nothing about her diagnosis, let alone her cancer's molecular characteristics.
Ross, a Black woman from Northern Virginia who formerly served in the US Marines, said she was just told to come in for chemotherapy in the oncology section of her local hospital. "I didn't even know what 'oncology' was," she said.
Ross began chemotherapy and radiation shortly after her diagnosis, having never been told about molecular profiling, targeted therapies, or clinical trial options.
"Of the few other Black people I know [with cancer], no one's ever told them about any clinical trials either," Ross said. "We don't know where to sign up. No one says where to look for them. I just hear, 'I got cancer,' and that's it. It is what it is."
Precision oncology is rooted in the fundamental recognition that cancer is a heterogeneous disease, and as such, its treatments cannot be one-size-fits-all. Although over the past two decades there has been a marked shift toward individualized medicine taking into account the unique genomic characteristics of people's cancers, this "individualization" still doesn't account for how race impacts disease characteristics and response to treatments. 
Despite recognition among drugmakers, researchers, and regulators of the need to diversify precision oncology trials, very few Black and Hispanic patients are included in these studies. According to the US Food and Drug Administration's data, the clinical trials that it relies on to approve precision oncology drugs include mostly white patients of European ancestry, while Black and Hispanic patients have been consistently underrepresented.
Overall, the trials that led to cancer drug approvals in 2019 enrolled 4 percent Black or African American patients and 5 percent Hispanic patients. In 2018, the enrollment rate was 4 percent from both groups, and in 2017, Black and Hispanic cancer patients comprised 2 and 4 percent of participants, respectively.
The enrollment demographics for trials investigating drugs for cancer patients with rare molecular biomarkers tell the same story.
Take, for example, selpercatinib (Eli Lilly's Retevmo), which is FDA approved for three RET-driven cancer indications. Out of 702 patients included in the safety assessment of the drug, only 3 percent were Black or African American and 5 percent were Hispanic or Latino. Within the cohorts used to evaluate the drug's efficacy, stratified by tumor type, Black and Hispanic enrollment rates were similar, ranging from 0 to 8 percent.
The clinical trial for entrectinib (Genentech's Rozlytrek) stands as another example. The drug, approved last year for patients with ROS1-positive non-small lung cancer and for patients with solid tumor cancers with abnormal NRTK genes, enrolled only 5 percent Black or African American patients and 3 percent Hispanic patients in the safety analysis, and in the efficacy analysis, these figures ranged from 0 to 8 percent.
And, in the 295-patient study that resulted in lorlatinib's (Pfizer's Lorbrena) approval in 2018 for patients with ALK-positive NSCLC, only 3 patients (1 percent) were Black or African American. The trial did not report the number of Hispanic patients enrolled.
By contrast, 13.4 percent of the US population is Black and 18.3 percent is Hispanic. Cancer is a leading cause of death in both of these groups.
Beyond the moral and ethical implications of enrolling so few Black and Hispanic patients in clinical trials is the knowledge that patients with different ancestral backgrounds may experience different outcomes on the same treatment. But to identify these differences, drugmakers and researchers first have to study patients of different racial backgrounds in sufficient numbers.
Notably, enrolling sufficient numbers of patients from a particular minority group allows for a more refined understanding of who is likely to benefit from treatment. For example, it is now known that 79 percent of Asian women with lung cancer who have never smoked harbor well-known oncogene mutations in their tumors that can be targeted by FDA-approved agents. The studies for lorlatinib and selpercatinib (not entrectinib) did enroll enough Asian patients to determine that their safety and efficacy was similar in white and Asian patients.
This is valuable knowledge, but the same comparisons could not be performed for Black and Hispanic versus white patients. Accordingly, FDA acknowledges on its website that for selpercatinib, entrectinib, and lorlatinib, differences in side effects and efficacy between white patients and patients of these races could not be determined.
Acknowledging shortfalls
A recent analysis of pharmaceutical industry-sponsored trials that led to cancer drug approvals from 2008 to 2018 found that Black patients comprised less than 3 percent of the population of these studies.
Many drug companies have publicly acknowledged the need for improvement. Pharmaceutical giants, such as Eli Lilly, Genentech, and Pfizer, have statements on their websites outlining commitments to increasing minority enrollment, and several have developed initiatives to address the issue. Precision Oncology News sought comment from Lilly and Pfizer since clinical trials involving their drugs are discussed in this article, but representatives from Lilly declined to participate in an interview for this story, and Pfizer did not respond to a request for comment.
Roche subsidiary Genentech, meanwhile, established a program in 2017, entitled "Advancing Inclusive Research." Nicole Richie, Genentech's global head of health equity, science, and strategy, who co-leads the program said the initiative reflects the company's belief that diverse enrollment is "good and necessary science," but she also acknowledged that the next era of translational and precision medicine needs to have better information about understudied patient populations.
In the specific case of entrectinib, recruitment predated the inclusivity initiative, she said, but even so, the example "elevates the need to have specific thinking around individual race and ethnicity and how we might approach better representation."
As part of Advancing Inclusive Research, Genentech is conducting pilot programs to pinpoint best practices for study screening and enrollment. According to Richie, these best practices include ensuring that trial sites are located in underrepresented patients' communities, embedding health literacy into investigational practices so that trial information is accessible to diverse populations, and mitigating study participants' ancillary trial costs such as travel and lodging.
It will take time to see whether these best practices are actually improving minority enrollment in Genentech's drug trials, said John Carpten, who leads the translational genomics program at the University of Southern California Keck School of Medicine, and is an external advisor on Genentech's inclusivity initiative. Indeed, Genentech has not yet shared specific metrics reflecting the impact of the pilot programs.
"It's a young program. We're talking 18 to 24 months of real activity," Carpten said. "To expect that [Genentech] will diversify clinical trials in this period of time is probably unrealistic, but there has been movement. They're serious about this."
That said, programs like Genentech's are not new among drugmakers. Diversity in research initiatives have been written into corporate strategies for years, and yet enrollment data show minimal improvement. Robert Winn, director of the Virginia Commonwealth University's Massey Cancer Center and also an external advisor to Genentech's program, likened the discordance between well-meaning trial diversification initiatives and actual improvement in the enrollment numbers to the often-elusive benefits of diet and exercise.
"Everyone is aware of the health benefits of diet and exercise," said Winn, who is the first and only Black director of an NCI-designated comprehensive cancer center. "Those things are prescribed. But what isn't prescribed is the will."
Similarly, when it comes to clinical trial recruitment, Winn said that measures such as partnerships with community oncologists, improved health literacy, and mitigating financial toxicities are akin to the elements of a healthy diet. Actually achieving good health, however, requires the will to turn temporary diets into lifelong habits.
"You have to want it," Winn said. "We've been talking about partnerships and reaching out to minority communities since the 70s and 80s. Awareness is not the same as action."
Precision oncology's unique challenges
Precision oncology trials are already challenged by the fact that many of the drugs' target tumor alterations are rare in the population. NTRK rearrangements, for example, occur in less than one percent of solid tumors. Although the FDA has made concessions by approving drugs based on smaller, single-arm studies, to identify even a few dozen patients who have these rare tumor markers and meet other enrollment criteria for registration trials requires investment in testing infrastructure to molecularly evaluate thousands of patients.
Trial protocols often require centralized test administration to ensure uniform assays, consistent interpretation, and expedited turnaround time for results. More recently, trials have employed local testing to make it easier to identify and enroll patients with rare tumor alterations. This was the case for larotrectinib, which enrolled patients with NTRK fusions according to results from next-generation sequencing or fluorescence in situ hybridization testing administered in local laboratories.
But even with such adjustments, test access is lacking among minority populations who often don't receive cancer care at academic centers of excellence with expertise in precision oncology and the latest genomic tests.
"Part of the challenge is that, even though sequencing costs have come down, we have not seen the broad democratization of uniform testing," USC's Carpten said. "Unfortunately … if the testing isn't available to everyone, precision oncology could end up exacerbating disparities."
Juanita Segura, 52, the daughter of a Puerto Rican mother and Mexican father, has experienced these genetic testing disparities first-hand. Segura, a CrossFit enthusiast and non-smoker who lives in the majority Black and Hispanic community of East Chicago, Indiana, was diagnosed with advanced NSCLC at a community hospital in 2014. According to Segura, the general oncologist at her community hospital did not perform or mention genetic testing. She recalled he told her that her lung cancer was aggressive and that she needed to start chemo and radiation right away.
At the advice of her headstrong sister, Segura sought a second opinion at a Cancer Treatment Centers of America location two hours away. There, oncologists did send Segura's tumor sample out for biomarker testing but started her on chemo and radiation while they awaited the results. Six weeks later, on her final day of treatment, the test results came back revealing that Segura's tumor had an ALK mutation — a biomarker that would have made her eligible for first-line targeted treatment with crizotinib (Pfizer's Xalkori) had she known sooner.
The experience led Segura to seek care elsewhere, ultimately settling on the University of Chicago Cancer Center, where her new oncologist heard her story and told her that had she come to the academic facility first, the on-site lab would have had a molecular profile of her tumor in a week. This meant Segura could have avoided the toxicities she experienced on chemo and radiation, including hair loss, hearing loss, lasting changes to her blood pressure and heart rate, and the clarity of her memory. With tears in her eyes, Segura replied, "Well, doc, it's a little too late for that."
Many institutions have been successful in democratizing access to genetic testing within their own centers or academic networks, but the same is rarely true beyond these silos. "Why aren't we working with physicians within federally qualified health centers?" VCU's Winn asked rhetorically, acknowledging that the vast majority of minority cancer patients are diagnosed at federally qualified health centers. Indeed, over 80 percent of patients receive cancer care in the community setting.
The delayed ALK testing had further treatment implications for Segura, too. When her cancer began progressing after three months on crizotinib, Segura learned she might be eligible to participate in a clinical trial for another ALK-targeting agent. Ultimately, though, she was ineligible for the trial because she had lung inflammation following radiation treatment. Not having upfront biomarker testing, therefore, not only impacted her immediate treatment decisions but also her longer-term care strategy.
Segura was able to receive another ALK-targeting agent, ceritinib (Novartis' Zykadia), and had no evidence of disease for nearly five years until this past November, when two small brain metastases showed up in scans. She doesn't know what's next for her treatment, but she's focusing her energy on fitness, prayer, and educating the Hispanic lung cancer community about biomarker testing.
"I understand [the Hispanic community]," she said. "For a lot of them, there's a language barrier, and … they're scared." Many in the community are undocumented. Advocating for yourself and seeking care at a big cancer center is much harder to do when you're afraid of deportation, she added.   
Disparities in patient advocacy
As Segura's experience and surveys show, even when cancer biomarkers are well known and expert groups recommend testing for them to guide therapy, testing disparities persist due to inequities in access, reimbursement, and knowledge. However, access disparities may be more pronounced for new cancer biomarker tests that are available only within a handful of academic centers running precision oncology studies.
This was the experience of Janet Freeman-Daily — a white woman living in Seattle — who in 2011 was diagnosed with advanced NSCLC. After progressing on multiple lines of treatment and testing negative for targetable mutations in multiple genes, including EGFR, ALK, and KRAS, Freeman-Daily was told she was out of targeted treatment options.
But Freeman-Daily had previously connected online with someone who told her about a new targetable alteration in the ROS1 gene, present in roughly 2 percent of NSCLC patients. When Freeman-Daily asked her oncologist about it, he'd never heard of ROS1 and didn't know how to get her tested. She later learned that ROS1 testing was only available at Massachusetts General Hospital or for patients enrolled in the ROS1 crizotinib trial ongoing at MGH, University of Colorado, and University of California at Irvine.
Freeman-Daily flew to Denver, where she could stay with a nephew, and discovered through testing that she had a ROS1 rearrangement and was eligible for the crizotinib trial. Once enrolled, she traveled from Seattle to Denver every few weeks. "I had to pay for all that travel myself," she said. "I had to pay for my food while I was there [and] a rental car. It really added up."
The FDA in 2016 ultimately approved crizotinib for ROS1-rearranged advanced NSCLC based on data from a single-arm study involving 50 ROS1-positive patients. Fortunately, Freeman-Daily has had no evidence of disease since December 2012. In recalling her experience, she acknowledged the circumstances that allowed her — a white patient with stable finances and a comprehensive insurance plan — to learn about her mutation, enroll in a trial, and travel to the site.
She was fortunate that her insurance plan covered out-of-state care, she said, as this is not true of all plans, especially Medicaid plans, which enroll a greater proportion of the Black and Hispanic population in the US than the white population. Based on 2018 data from the Kaiser Family Foundation, 34 percent of the Black and 32 percent of the Hispanic population are Medicaid beneficiaries compared to 15 percent of the white population. 
Moreover, in the US, socioeconomic status correlates with race and ethnicity. The poverty rates for Black and Hispanic Americans are both roughly double the poverty rate for white Americans. Accordingly, ancillary expenses like the ones Freeman-Daily faced can disproportionately exclude minority patients from clinical trials.
Unequal access to education about clinical trial options likewise adds to these disparities. AJ Brown, a prostate cancer survivor and director of diversity, equity, and inclusion at the International Cancer Advocacy Network, often gives talks to Black and Hispanic patients about the importance of asking oncologists about clinical trial options — a topic that never came up in Brown's own journey. Several years ago, Brown conducted a survey on Facebook asking his connections with cancer if they had ever heard of clinicaltrials.gov, the US government website on which patients can access and search a national registry of clinical trials. Of the fewer than 10 percent who responded "yes," only about half of them had heard of the site from their oncologists. The others had learned about it through other patient communities or their own research.
"What I distilled from that is, if I go to my oncologist, there's a quick calculus that she or he will make," Brown said. "The calculus is, 'I've got people waiting who I have to see. Do I, the medical professional, think that this Black or Latino person sitting in front of me is going to understand within my particular timeframe the explanation about a clinical trial?' And it's too regular that [the answer] is 'No,' and they do not even mention clinical trials to that Black or Latino person."
Although patients are increasingly forming online communities based on the markers driving their tumors so they can stay up to date on treatment advances and clinical trials, these groups can also lack diversity due to the same structural inequities that disproportionately limit access to medical care, insurance coverage, and health literacy for minority groups. For example, most of the roughly 500 members of the ROS1ders, the patient advocacy group that Freeman-Daily co-founded to educate patients with ROS1 mutations about treatment options and clinical trials, are young, female, and white.
Angie Brice Hessbruegge, a 38-year-old, Haitian-born woman who grew up in New York but now lives in Geneva, Switzerland with her family, said that online communities like the ROS1ders have provided vital support during her lung cancer journey. In the Swiss hospital ward where her stage IV lung cancer was diagnosed, and where she was the only Black patient, Hessbruegge learned she had a ROS1 mutation within days of her diagnosis and began treatment with crizotinib the same day.
While she is an active member of the ROS1ders and other communities, Hessbruegge has been troubled by the lack of diversity in these groups. "I can count on one hand the number of other Black women I know of in [my online cancer communities]," she said. "You would think that only blond-haired, blue-eyed white women get this disease [from these groups]. Black women have lung cancer, too. Why don't we see them?"
The makeup of these groups is noteworthy in regard to clinical trial enrollment, because drugmakers rely on groups like ROS1ders to identify patients for precision drug trials. According to Freeman-Daily, about 15 percent of patients enrolled in the ongoing Phase I/II study for Turning Point Therapeutics' investigational drug repotrectinib are members of the ROS1ders. "But that 15 percent is still coming from a narrow population," she said. "It comes down to the fact that most people in these online groups are the people who have the free time and the resources to be able to be there."
Impact of regulatory flexibility
Drug development can be a long and expensive endeavor. Drugmakers are often racing to get therapies to market to turn a profit before a patent expires, to beat their competitors, and to bring more and better treatment options to cancer patients. Given these motivations, pharmaceutical companies place a premium on efficiency at every point of drug development, including trial screening and recruitment. This push to get a drug to market efficiently, however, can appear to be at odds with investments in infrastructure needed to diversify clinical trials.
During a workshop on precision oncology trial design at the American Association for Cancer Research's virtual annual meeting last month, Jordi Rodon of MD Anderson Cancer Center encouraged researchers to limit trial cohorts "to the smallest size" needed to meet study endpoints, since depending on variables such as the prevalence of specific genetic mutations and the specificity of the assays used, investigators may end up screening thousands of patients to enroll a single participant. "It takes a village to run a clinical trial, and [centralized precision oncology programs] make the trial enrollment much quicker," he said, adding, "Remember that time is actually money."
VCU's Winn rejected the notion of speed as a competing priority for drug developers. "The speed of getting drugs to market becomes an excuse for why you can't get minority patients on [clinical trials]," he said. "You hear people saying, 'Oh, we wish we could enroll more African Americans. If only we had the time.'"
Meanwhile, the speed with which a drug comes to market has become synonymous with progress in cancer care. The FDA has multiple mechanisms at its disposal, such as accelerated approval and priority review, to expedite the drug review process for promising therapies for patients with unmet needs. The agency often highlights how quickly it has been able to review drug applications and is increasingly approving precision oncology drugs based on small, single-arm trials. Loxo Oncology (now owned by Lilly), for example, conducted clinical trials and garnered accelerated approval for larotrectinib for solid tumors with NTRK fusions in around four years based on data from 55 patients enrolled in three single-arm trials. 
The regulatory flexibility is positive in the sense that it allows drugs with clear anti-tumor activity to quickly reach patients. But some have wondered whether in order to improve minority trial enrollment, the FDA should be more stringent and require drug trials to meet demographic benchmarks for approval.
"We often get the question, 'Well, why are you approving these drugs if they are not enrolling the requisite diverse patient population?'" said the FDA's Lola Fashoyin-Aje during a virtual AACR panel discussion on racial inequities in cancer research. "Patients don't have the luxury of time. We [the FDA] are not in the business of not approving drugs that work."
Were the FDA to deny approval to drugs based on enrollment demographics, Fashoyin-Aje said the "biggest losers" would be the patients who need those drugs. For this reason, she said, pharmaceutical companies need to hold themselves accountable, and to do so not just by voicing commitments but by setting clear, measurable goalposts.
On the other hand, aspects of the FDA's more flexible clinical trial requirements may help improve minority patient enrollment. In a recent draft guidance, for example, the FDA recommended that trials relax exclusion criteria to allow more patients with comorbidities to enroll. Many clinical trials exclude patients with conditions such as diabetes and hypertension — which disproportionately affect Black patients — for fear of heightened adverse events. But such criteria can restrict minority patient enrollment and prevent investigators from discovering information about drug efficacy and safety for patients with these conditions.
Due to such stringent exclusion criteria, study populations often don't resemble the patients who end up getting the drug in the real world, Fashoyin-Aje said, adding that the FDA has been working with organizations such as AACR to broaden these criteria. The FDA has also clarified that it does not consider reimbursing participants for travel expenses and ancillary costs to be "undue coercion" — an ethical concern that sponsors have historically cited for not covering these costs.
An additional point raised on the panel was that, with increasing globalization of clinical trials, there are emerging "disparities in how those ex-US sites are being selected," Fashoyin-Aje said.
Oncology trials are rarely conducted in sites in Sub-Saharan Africa or Central America, for instance, even though treatment advances in disease areas, such as HIV, were achieved through trials conducted in these regions. Fashoyin-Aje explained that selecting global sites in these regions could, at the very least, make it so that drug efficacy is evaluated in cancer patients with similar genetic ancestry to those patients who are underrepresented in US trials. 
Lessons from the pandemic
Despite broad recognition of the diversity problem in cancer drug trials, minority patient enrollment has barely improved in recent years, even as stakeholders publish white papers, host roundtables, and develop well-meaning initiatives. But the COVID-19 pandemic and a national reckoning on equality and racial justice have brought a new sense of urgency to the issue.
The extreme racial and ethnic disparities in COVID-19 mortality rates and access to care have been striking reminders that inequities pervade the entire life sciences enterprise, from minority investigators' access to research funding to minority representation at the industry C-suite level, to the heavily white, European composition of medical big data.
The COVID-19 pandemic has also forced precision oncology programs to adapt in new ways, such as providing remote genetic counseling and embracing telehealth for more patients. Adjustments to clinical trial administration, in many ways, have shown that technology and remote check-ins might broaden clinical trial access.
While many of the allowances for telehealth and remote trial participation have been implemented as temporary stopgaps during the pandemic, some believe they could be here to stay. Genentech's Richie said the FDA's flexibility during the pandemic is something of an opportunity. "As we think about reaching patients more broadly, these practices can be embedded further," she said.
For example, in the context of the pandemic, both the FDA and the NCI have stated that, to ensure patient safety, trial-specific care such as labs, imaging tests, and physical exams may be administered by local healthcare providers. Allowances have also been made for oral investigational agents to be shipped directly to patients, and for consent forms to be signed electronically. These adaptations, were they to continue after the pandemic, might remove the travel barrier to minority patient enrollment.  
Disparities exist with regard to technology access, too, which will need rectifying if these changes are here to stay. But the potential of these strategies to improve patient access in underserved communities has nonetheless been a motivating factor.
"We have mobilized quite well during the COVID-19 pandemic," FDA's Fashoyin-Aje said during the AACR panel. "My hope is that this same vigor and expediency will be applied to this issue."
While VCU's Winn also acknowledged there have been lessons learned from clinical trial adaptation during the pandemic, he argued that minority enrollment in precision oncology research is an issue that runs far deeper than regulatory allowances or tweaking trial protocols. In his view, the mindset of the scientists conducting the studies need to be changed. "There's been this myth that minorities won't participate in clinical trials," Winn said. "That is an unfortunate mindset that we have determined for them."
To truly move the needle on minority enrollment, this shift in mindset will need to go hand-in-hand with strategies that remove barriers to patient education and genetic testing and set accountability benchmarks for drugmakers — none of which can be accomplished overnight. "We're at the beginning of this process, which I am overjoyed about," Winn said. "But what we need now is the consistency of the process, the follow-through of the process, and the thoughtfulness of the process. This is not going to be done in 2021 or 2022. This is going to take a long, sustained effort. We have to stay committed."