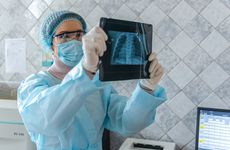 NEW YORK – As more confirmed cases of COVID-19 are reported around the country, cancer centers and health systems specializing in precision oncology are having to adapt quickly to protect vulnerable patients from infection, while still ensuring they're getting molecularly guided treatment.
Because of the public health crisis, institutions around the country are taking extra precautions against SARS-CoV-2 spread, asking non-essential staff to work from home, making greater use of telemedicine to check in with cancer patients, and limiting which patients come in for treatment. So far, the public health crisis hasn't hindered patients' ability to have their tumors genomically profiled, which is the basic underpinning of precision medicine. However, oncologists are acutely aware that if the pandemic continues to put pressure on their institutions' laboratories and patient care capacities, additional resources and personnel may be shifted toward reining in the spread of COVID-19.
"COVID-19 is impacting our cancer patients," said Lincoln Nadauld, chief of precision health and genomics at Intermountain Healthcare. The large healthcare system serving Idaho and Utah is known for providing genomically informed care, especially in oncology, but during the public health crisis it is also testing and treating patients for COVID-19. One of its facilities, Intermountain Medical Center in Salt Lake City, Utah, treated the first COVID-19-positive patient in the state, and other facilities have treated infected patients. Utah to date has had 257 confirmed positive cases and 1 death.  
In light of the pandemic, "we have asked all of our oncologists to look at their schedules and decide who can be seen by telephone versus who needs to be seen in person for treatment, and we're treating a lot of our cancer patients by phone," Nadauld said. While the move toward telemedicine is keeping patients out of the hospital where they may be at risk for infections, it may slow down how quickly doctors can marshal all the documentation, resources, and expertise needed to change a patient's treatment course to a molecularly targeted drug.
"When we see them by phone, patients still get outstanding care," Nadauld said. "But when we do that, transitioning them to a targeted therapy or precision oncology type of therapy probably gets delayed … We do think there are some patients who maybe aren't transitioning on therapy as quickly as they would if this weren't going on."
A lot of the challenges during the pandemic for cancer patients receiving precision treatments are the same difficulties being experienced by all cancer patients, noted Razelle Kurzrock, director of University of California, San Diego's Center for Personalized Cancer Therapy. She didn't have permission to speak about what was happening specifically at UCSD in response to the public health crisis, but she offered her own perspective based on what she has been hearing from colleagues around the country.
Because most major health systems are now focused almost entirely on dealing with coronavirus, she has learned that many are delaying surgeries that aren't considered urgent and encouraging patients not to come in for routine health visits. "My concern there is that what turns out to be a routine visit for somebody who is healthy, or who has rheumatoid arthritis, may not turn out to be routine for a cancer patient," Kurzrock said.
The pandemic is testing all facets of the US healthcare infrastructure, from emergency medicine to lab testing to intensive care. Precision oncology is a relatively new enterprise in this larger context and its enabling components — molecular testing, expert multidisciplinary tumor boards, and decision support systems —  are not fully integrated in the healthcare system. The expertise and technological knowhow to practice precision oncology is concentrated at relatively few specialized centers around the country, in places like Intermountain, UCSD's Moores Cancer Center, Ohio State University Comprehensive Cancer Center, and Moffitt Cancer Center in Tampa, Florida.
Because of the very nature of precision oncology, molecular testing often identifies rare tumor markers for which the only option is an off-label drug or a clinical trial at one of these specialized cancer centers. Cancer patients will travel thousands of miles to enroll in a study that is investigating a targeted therapy for their rare tumor mutation. And if the option is an off-label drug, patients will need skilled advocates to negotiation with drugmakers and insurers for access to the therapy.
So far, the cancer centers are adapting to COVID-19, according to those on the ground, but it remains to be seen whether the framework will hold up under the pressure of a protracted pandemic. "We get patients that come here because of the precision oncology from all different places," Kurzrock acknowledged, adding that it may not be as easy or advisable for very sick patients to travel during the pandemic. She recounted the story of a cancer patient in San Francisco who has aggressive disease and wanted to come to UCSD for treatment.
This patient doesn't have a lot of time, but it may be more difficult for him to leave the Bay Area now that a stay-at-home order is in place. There have been around 840 confirmed COVID-19 cases in the Bay Area and 13 deaths and 230 cases in San Diego and 1 death. Even if this case is deemed an emergency and he is able to come down, during the public health crisis everything has become more complicated and slower, Kurzrock said, including getting access to patients' records, facilitating testing, and coordinating care with staff, many of whom are working from home.
All the oncologists who weighed in for this article noted an increase in the use of telehealth services at their institutions (see related story on how telehealth is being used to facilitate germline cancer testing during the pandemic). However, practicing via telehealth during an emergency also has its drawbacks, said Kurzrock, since it may not be as easy to access tumor scans of patients who are referred from other centers, and doctors can't physically examine patients. "It's better than nothing," she said, noting that this experience during the pandemic may spur health systems to better integrate telehealth into the everyday care of their patients. 
What the pandemic highlights for Nadauld is just how far healthcare systems around the country are from operationalizing precision oncology into standard operating procedures. "We have not yet sufficiently integrated precision oncology into standard practice so that in the face of a pandemic like this it just keeps going naturally," he said. "Our attention as an organization has by necessity turned almost entirely to COVID-19. We're still providing excellent care to other patients ... but our ability to focus on cutting edge innovative technologies is a little diminished."
While Intermountain is still providing molecular testing to its cancer patients and providing rapid genomic sequencing in the NICU, "we can't drive forward with quite as much force because we have to turn some of our attention away to COVID-19."
Balancing risk/benefit amid unknowns
Intermountain performs NGS tumor profiling and germline testing for cancer patients in its molecular diagnostic lab. Although the healthcare system has asked as many employees to stay home as possible, Nadauld's team has decided to keep the molecular diagnostics lab running and staffed to the point that it can still perform tests to guide cancer patients' care. "We believe that cancer patients need to continue to have access to personalized and targeted therapies," Nadauld said. "We have not made decisions that will impact our ability to deliver precision oncology test reports."
Intermountain also uses a large centralized lab that does the RT-PCR testing needed for COVID-19 testing. Local labs around the country offering or planning to do COVID-19 testing have said that reagent shortages are hindering their ability to ramp up analysis. According to Nadauld, Intermountain's central lab can handle the current COVID testing demand, though the molecular diagnostics lab has donated some reagents kits to help the other lab.
"We have spent a lot of time exploring whether we should repurpose our molecular laboratory to do COVID-19 testing," Nadauld said. "Ultimately, we decided that the centralized laboratory is well enough staffed, well enough equipped, and has enough capacity that we don't need to repurpose our molecular lab for that."
But, he also acknowledged that it's unclear how the testing needs in the state may change in coming weeks and months. "We've decided that if we start to see certain testing capacity issues, then we would convert our molecular lab into a COVID-19 testing lab," he said. "But, we're not there yet."
Meanwhile, the pandemic is hindering research activities (see related feature on how precision oncology trials are being impacted during the public health crisis). "Our entire research side of precision oncology has really slowed down because of this pandemic and the diversion of resources," said Nadauld, noting, for example, that a population health genomics study, called Heredigene, has had to cut back enrollment to limit the risk of SARS-CoV-2 infection to patients and staff. 
"Depending on where you're at [in the country], the threat and reality of not having enough personal protective equipment and healthcare personnel is so high that new clinical trial enrollment may not happen," observed Sameek Roychowdhury, a medical oncologist specializing in research involving genomics and tumor sequencing at OSUCCC. "That could be a possibility across the country at some point."
Roychowdhury is running clinical trials in which cancer patients with FGFR alterations are receiving investigational FGFR inhibitors within clinical trials. He is focused on ensuring that enrolled patients continue to receive these drugs during the pandemic, since the benefit rate for FGFR-positive cancer patients tend to be high, and these are oral drugs that can be shipped to patients. Still, he said he will be using more telemedicine and limiting study assessments in order to protect healthcare workers, study staff, patients, and families.
In Ohio, where there has been 443 confirmed COVID-19 cases and 6 deaths, OSUCCC is taking risk mitigation approaches based on the cancer patient's situation. Oncologists are keeping up with patients who are between treatments and doing well over the phone, so they don't have to come into a hospital setting and risk COVID infection. Roychowdhury held two-thirds of his appointments with patients last week over the phone or via video and is planning to convert 90 percent of his appointments this week to telemedicine.
Those receiving infusion treatments (which includes many precision oncology drugs and immunotherapies), however, would normally need to come into the cancer center, but depending on "shelter at home" orders in their home cities, may not be able to travel. For these patients, cancer centers and health systems are having to make risk/benefit calculations for patients amid many unknowns. "The question we are facing in different cities and states at a different level is how do we balance risk with therapy benefit?" said Roychowdhury. "Sometimes, we don't know exactly what that risk is and sometimes we don't know exactly what that therapy benefit is."
OSUCCC hasn't had to make any adjustments to its lab operations, but Roychowdhury conceded that molecular assessments for precision oncology within healthcare facilities may be challenged during this public health crisis."If you run out of beds, genomic testing may be the last thing on your mind," he said. "Not all hospitals are challenged that way yet … [but] I think all hospital systems and providers are looking ahead at the challenges and limiting non-urgent, non-emergent, and so-called elective activities and providing alternatives for therapy and care or telemedicine instead."
During this pandemic, "a lot of things are going to be outside the norm" in terms of how cancer patients get their care, he added. "And we're just going to have to be nimble, tolerant, listen, and do the best we can for our patients"
Shift to commercial testing
Health systems and cancer centers around the country are watching how COVID-19 is impacting patient care decisions in hot zones like New York, with 23,230 confirmed cases and more than 150 deaths. Mount Sinai, a major healthcare provider in the region and a precision medicine hub, is having to address the public health crisis while still ensuring patients are receiving the care they need.
However, for precision oncology and reproductive genetics, much of Mount Sinai's genetic testing is conducted by spin-out Sema4. "To date, there has been no significant reduction in our testing capacity, although we've seen that doctors at all health facilities are having to make decisions about which cancer patients have to come in for evaluations and treatment and which patients can stay home," said Eric Schadt, founder and CEO of Sema4.
In response to requests for comment for this article, several cancer genomics diagnostics firms issued statements that their labs were still accepting and processing samples and running without disruption. For example, both OmniSeq, which provides genomic and immune profiling for cancer patients, and liquid biopsy testing firm Guardant Health indicated that they have implemented remote working capabilities for certain staff, restricted travel, and put in place additional hygiene measures, but cancer testing is continuing and the labs' ability to deliver test reports hasn't been impacted. 
Sandip Patel, a UCSD oncologist specializing in precision immunotherapy treatments, is seeing commercial labs providing "very reasonable" turnaround times during the pandemic. "Unlike routine surgeries like cataracts or joint replacements, cancer is not going to take a time out while we're dealing with COVID-19," he said. "There's a continued urgency to treat these patients as safely as possible."
However, during the pandemic, cancer centers with internal molecular testing labs may need to adjust which patients' samples are tested in-house and which are sent to a commercial lab. Moffitt Cancer Center's precision oncology expertise are a big draw for patients in the region, who are referred from other practices and have their tumor samples sent over for genomic profiling at Moffitt's in-house lab. Having an internal lab is helpful when tumor profiling needs to be prioritized for urgent cases, said Eric Haura, a lung cancer specialist at Moffit, but he is "a little bit worried about getting tissue samples sent over from outside hospitals," since there may be transporting delays due to the pandemic. "We need our pathologists to be able to process those in a timely way," he said.
Even under normal circumstances, Wendy Chen, an oncologist at Dana-Farber Cancer Institute in Boston, said that for referred patients, who have their biopsies performed at other practices and plan to get their care at a local facility, it is usually faster to order tumor testing from a commercial firm. This avoids the delay of having to shuttle the sample to another facility and test results can be returned directly to the ordering oncologist.
Dana-Farber uses Brigham and Women's Hospital's pathology department for its cancer profiling needs, and that lab is conducting cancer genetic testing and COVID-19 testing. Massachusetts has around 780 confirmed cases and 133 of those have been in Boston. In light of the pandemic, public schools have closed, the Boston Marathon has been postponed, and the governor has issued a two-week, stay-at-home order. However, according to Neal Lindeman, a pathologist heading up BWH's lab, genomic profiling for cancer patients hasn't had to be scaled back because of the public health crisis.  
Karyn Hill, a 46-year-old mother of three with metastatic breast cancer, drove an hour-and-a-half from Rhode Island to Boston, to see Chen at Dana-Farber last week. Hill had been first diagnosed with breast cancer nine years ago, and back then she had received testing to establish that she had hormone receptor-positive, HER2-negative disease. But she never had her tumor profiled on a next-generation sequencing panel. When her cancer returned, this time spreading to her bones, her local oncologist referred her to Dana-Farber, known for innovative genomic profiling-focused research programs for metastatic breast cancer. 
When Hill arrived, the cancer center was on full COVID-19 alert: care staff were in masks, people were constantly disinfecting surfaces, and no one was shaking hands. Chen recommended she go on palbociclib (Pfizer's Ibrance) and that her local oncologist order genomic testing from a commercial firm to inform future care. At the end of the meeting, Hill remembers Chen saying that she wished she could give Hill a hug but couldn't because of the safeguards in place for COVID-19.
Back in Rhode Island, Hill has to first receive infusions and shots to get her into menopause before she can go on palbociclib, and despite the public health crisis, she is keeping those appointments since they are critical to her care. While genomic profiling isn't immediately needed for her treatment, Hill recognized that "these are unprecedented times," and plans to keep on top of her local oncologist to ensure that her biopsy sample is sent to a commercial lab.
Marcia Horn, CEO of the International Cancer Advocacy Network, an organization that helps cancer patients and families navigate their treatment and molecular testing options, has been urging patients like Hill to be aware of potential delays during the pandemic and follow up with their oncologists to make sure testing has been ordered and the sample has been sent for testing. "Understandably, staff absences are going to be a problem, and pathology departments might get overwhelmed and backlogged," she said.
Horn hasn't heard of any cases where a progressing cancer patient's urgent tissue biopsy for tumor profiling has been cancelled during the pandemic. However, she predicted that some oncologists may turn to liquid biopsies during the pandemic given the SARS-CoV-2 exposure risks for cancer patients who have to travel long distances to partake in clinical trials.
"Blood draws from the patient's local team versus [with] the clinical trial team 1,000, 2,000, 3,000 miles away, are going to be the modus vivendi going forward," said Horn, predicting "a banner year for Guardant Health." A Guardant spokesperson said the firm offers mobile phlebotomy services for patients, and during the pandemic is emphasizing the availability of this service to oncologists and their patients.
Horn added that in the clinical trial setting, experts are also considering strategies to lessen the testing burden on research staff, laboratories, and patients. "[Clinical trial] sponsors are no doubt heading in the direction of giving full faith and credit to liquid biopsies, deferring the need for confirmatory tissue right now," she said.
Navigating precision oncology during a pandemic
Although cancer patients are still getting testing and precision treatments, coordinating care for patients most vulnerable to infection during a pandemic puts a spotlight on the red tape and systemic incongruities that already exist within the US healthcare system.
Because of the public health crisis, a New York City-based communications specialist is arranging care from more than 1,000 miles away for two family members with cancer who are in Kansas City, Mo., where there have been 223 COVID-19 cases and five deaths. "We're trying to get all the pieces lined up, which is challenging under normal times, and so, of course, it's challenging [now]," she said, requesting anonymity for this article to protect her family's privacy.
Both her mother and her partner were diagnosed with non-small cell lung cancer in early-to-mid February, as the news of the first COVID-19 cases around the country were trickling in. The mother, who is over the age of 70, has lung cancer characterized by a rare exon20 insertion, for which there are no approved targeted drugs but ongoing clinical trials. Her partner, who is 66, has BRAF V600E-mutated NSCLC, for which there are standard-of-care targeted therapies. Given their age and the fact that the daughter had traveled internationally recently, "we felt that it was not the safest choice" to fly down, the daughter said, though the decision was "excruciating."
The situation became particularly dire for the family in early March, when the mother's partner began deteriorating rapidly and had to be admitted to the intensive care unit. While admitted, his NGS results came back BRAF-positive. The family celebrated the news, since that meant he could get the combination targeted therapy trametinib and dabrafenib (Novartis' Mekinist and Tafinlar). But it soon became clear that getting the drugs to him would be challenging.
He was hospitalized at North Kansas City Hospital but was getting his cancer care at the University of Kansas Cancer Center. Although the two facilities are under the same healthcare system, multiple things needed to happen at once to get the drugs to him. The oncologist at the cancer center had to write the prescription, the family had to work on getting insurance approval, and the hospital had to make sure he'd get the treatments.
While they sorted things out, the doctors decided to start the patient on chemotherapy, "just to get him started on something," the daughter recalled. Finally, the pharmacy called wondering where to send the drugs, and the family decided to send them to the patient's home. A longtime family friend drove them to North Kansas City Hospital and handed them to the ICU nurse to administer to the patient.
The mother, meanwhile, had also received genomic testing for a handful of genes, which revealed an EGFR exon20 insertion. "I told my mom that it's fantastic that she had a marker, because that means there are drugs in the works for her," the daughter recalled.
For the time being, however, the mother is receiving a combination of carboplatin and pemetrexed (Lilly's Alimta), both of which have to be infused. Doctors are hoping to stave off her cancer for as long as possible with the combination chemotherapy. But, because lung cancers usually find ways to develop resistance or recur, the daughter is expecting that her mother will eventually have to get on an exon20-targeted drug trial.
"The hope is that the timing will line up," she said, optimistic that by the time the current chemo regimens stop working, there may be an exon20-targeting drug on the market. But she was also thinking about the pandemic. "It's a good thing that [my mother] is not in a clinical trial right now and having to travel," she said. "That would be enormously difficult."
UCSD's Kurzrock noted that if, as a result of this pandemic, health systems make investments to better integrate telehealth into everyday care, this may also make precision oncology more accessible to patients who aren't living close to a specialized center.
"It is really tough for patients who are very ill or who know they have a limited amount of time left in their life and want to spend it with their family to be hiking across the country to another city," Kurzrock said. "Some patients take that hike and they end up dying in that other city. "
"Something really good that could come out of this," she said, "is more real telehealth because a lot of the times we bring in patients from far away when we could keep them at home."  
---
Precision Oncology News is closely tracking how the COVID-19 pandemic is impacting the development of and access to molecularly-informed cancer treatments. We want to hear from oncologists, cancer drugmakers, molecular diagnostics firms, and patients. If you want to share your experience please contact [email protected].