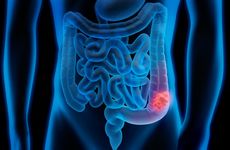 NEW YORK – Memorial Sloan Kettering researchers are studying a novel treatment method to deliver chemotherapy to gastrointestinal cancer patients who usually cannot tolerate it due to a genetic abnormality.
Researchers led by Andrea Cercek, codirector of MSK's Center for Young Onset Colorectal and Gastrointestinal Cancers, have used hepatic arterial infusion (HAI) to deliver chemo to a patient with dihydropyrimidine dehydrogenase (DPD) deficiency and described the patient's experience in a case report in JCO Precision Oncology earlier this month. Based on the experience to date, Cercek said her group is aiming to conduct a Phase II clinical trial in DPD-deficient gastrointestinal cancer patients to more thoroughly assess the efficacy and tolerability of delivering chemotherapy via HAI in those at high risk for life-threatening toxicities.
The report detailed the treatment of a 40-year-old patient with metastatic rectal cancer. After receiving first-line systemic chemotherapy with 5-FU (fluorouracil) and oxaliplatin, the patient returned with severe toxicity including high fever, oropharyngeal mucositis, grade 4 neutropenia, and complete alopecia. The physicians conducted DYPD genetic testing and found the patient did not have sufficient DPD enzymes for catabolism detoxification of fluoropyrimidines such as fluorouracil.
Approximately 1 in 1,000 patients carry two copies of a variant in the DPYD gene, meaning they completely lack the DPD enzyme needed to metabolize fluoropyrimidines, such as 5-FU and Xeloda (capecitabine), while around 7 percent of Caucasian and 8 percent of African American patients carry one copy of a variant associated with partial enzyme activity. In completely or partially DPD-deficient patients, fluoropyrimidines rapidly build up, increasing the risk for severe and often fatal toxicities.
Because testing suggested the patient could not tolerate fluorouracil, his doctors instead tried irinotecan monotherapy and then combined it with panitumumab after the patient recovered from the fluorouracil side effects. After progressing on both single-agent irinotecan and irinotecan-panitumumab, the physicians had few options left.
Cercek and her colleagues first began considering hepatic arterial infusion of chemotherapy because the patient had liver metastases, and this strategy would allow them to give him a high dose of chemo to the liver. With HAI, a device is surgically implanted in the patient's abdomen and treatment is delivered through it into the gastroduodenal artery.
"We had never done it before [in DPD-deficient patients], and the initial thought was that that we shouldn't do it because of this DPD deficiency," she explained. "But then we did a bit more research, and talking to several pharmacists and experts in 5-FU metabolism, we learned that there is an enzyme in the liver that they predicted would shift the metabolism of floxuridine toward what's called fluorodeoxyuridylate monophosphate (FDUNP), which would not require the DPD enzyme to metabolize it."
Floxuridine is another type of fluoropyrimidine-based chemo. Giving the treatment via the typical rapid intra-arterial injection would require DPD to metabolize the drug but not if it was given directly to the gastroduodenal artery via HAI.
The patient initially received a smaller dose of floxuridine via HAI, also called FUDR, while in the hospital to monitor for toxicity. However, he was able to tolerate the treatment despite the DPD deficiency and later received the standard dose. The patient went on to receive floxuridine via HAI for 11 months, which led to a response in his liver metastases and no further progression at other disease sites.
"He had a complete recovery of liver function and had a really good quality of life for a long period of time," Cercek said. "It was really exciting for us that we didn't see any toxicity; there was no hematologic toxicity, no mucositis, no alopecia. This really showed us that this was in fact how FUDR was metabolized [when given via HAI], and he was able to handle full doses."
Gabriel Brooks, a gastrointestinal oncologist at Dartmouth Cancer Center, who was not involved with the study, noted that the case report provides "proof of principle" for HAI of floxuridine for DPD-deficient patients and shows the need to test cancer patients for DPD deficiency before giving them fluoropyrimidine-based chemo.
Brooks noted that if this patient had been screened for DPD deficiency prior to treatment, the treatment journey may have gone much differently. Dartmouth Cancer Center does routinely test GI cancer patients for DPD deficiency, however, Brooks acknowledged that most institutions in the US do not. If the patient had been screened prior to treatment, Brooks said he could have received a 50 percent lower dose of 5-FU according to the recommendations of an internationally recognized guidelines body called the Clinical Pharmacogenetics Implementation Consortium (CPIC), and he may have been able to tolerate it. However, he also acknowledged that this case report does suggest that floxuridine given via HAI could be another safe treatment option for DPD-deficient patients.
Guidelines from the National Comprehensive Cancer Network and American Society of Clinical Oncology do not recommend DPD deficiency screening "despite a new FDA drug label for capecitabine that recommends that physicians should discuss DPD deficiency screening with patients before starting capecitabine," said Brooks. The US Food and Drug Administration updated the label for capecitabine in December, strengthening toxicity warnings and telling doctors to consider DPD deficiency testing.
"As for the reticence of NCCN and ASCO to recommend DPD deficiency screening, this seems to be rooted in concern that a recommendation in favor of DPD deficiency screening might impair timely access to effective treatment for patients who do not have DPD deficiency," Brooks said. "In my opinion, we can have both: safe, timely access to fluoropyrimidine chemotherapy for patients who need urgent treatment, and safer treatment by identifying patients who have DPD deficiency and who should be treated with prospective dose reductions."
Cercek noted that MSK currently does not conduct routine DPD deficiency screening.
Based on the experience of this one patient, Cercek and her colleagues are hoping to launch a Phase II trial to further explore the efficacy of chemo given via HAI in DPD-deficient patients. She said her group is working with the HAI Consortium Research Network, led by Michael Lidsky, director of hepato-pancreato-biliary research at Duke University, and Michael D'Angelica, a surgical oncologist at MSK. The consortium includes more than 50 cancer centers in the US and the Netherlands working to improve HAI outcomes and develop and implement multicenter, prospective trials to further evaluate the method.
Cercek's team is in the early stages of planning the Phase II trial and are working to secure funding and approval from MSK leadership. She noted that they hope to enroll 20 to 30 patients with metastatic, DPD-deficient GI cancers and liver-dominant disease to demonstrate the safety of floxuridine via HAI.
Although there are many options available to colorectal cancer patients, such as targeted therapies, systemic chemo, and radiation therapy, Cercek aims to show that patients benefit from the high-dose, liver-directed therapy using HAI. In this one patient's case, he was microsatellite stable and KRAS wild-type, and therefore not a candidate for targeted and immunotherapies on top of not being able to tolerate the standard dose of systemic chemo due to the DPD deficiency.
"The discussion in the field is do we really need to do a surgical procedure to put in a pump to give this high dose of chemotherapy?" Cercek said. "We want to find if there is a survival benefit of really focusing in on the liver and doing high-dose liver-directed therapy [via HAI] in addition with the systemic chemotherapy. The main goal is to show that there is a benefit of liver-directed therapy in metastatic colorectal cancer that's liver dominant."