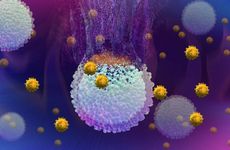 NEW YORK – The US Food and Drug Administration's recent tissue-agnostic approval of pembrolizumab (Merck's Keytruda) using tumor mutational burden as a predictive biomarker has sparked debate among oncologists on whether the agency made the right decision and whether the availability of another pan-cancer indication is in the best interest of patients.
The FDA last week granted accelerated approval for pembrolizumab for adult and pediatric patients with unresectable or metastatic solid tumors with high TMB, who have progressed on other treatments and are out of therapy options. The agency also approved Foundation Medicine's FoundationOne CDx next-generation sequencing panel for identifying patients with high TMB, defined as having at least 10 mutations/Mb. This is pembrolizumab's second tissue-agnostic indication since 2017, when the FDA approved it for refractory solid cancer patients with high microsatellite instability (MSI-H) or mismatch repair deficiency (dMMR). 
The latest approval was hailed by precision oncology enthusiasts like Razelle Kurzrock as a major advance for patients, since TMB has allowed her late-stage cancer patients a chance at a long-lasting response to immunotherapy. She has seen TMB-high patients with a variety of tumor types, including rare cancers, who were headed for hospice after their fifth or sixth line of therapy, but are now living disease free for several years after receiving immunotherapy. These patients appear to be "cured," Kurzrock said, a word she doesn't use lightly.
"I don't want to hype it. It doesn't happen for everybody. It doesn't even happen for a majority of patients," said Kurzrock, director for the Center for Personalized Cancer Therapy at the University of California, San Diego. "But it happens often enough that I personally think TMB is the single most important marker that you can know about a patient." In refractory cancer patients with high TMB, Kurzrock said she would give immunotherapy first.
Other oncologists are less thrilled about the latest approval and have criticized the FDA for granting a tissue-agnostic indication for pembrolizumab based on the data from KEYNOTE-158, which did not demonstrate a survival advantage and produced a 29 percent response rate in the TMB-high patients versus 6 percent in the TMB-low group. 
Some oncologists have taken particular issue with the 10 mutations/Mb cutoff for TMB, given that other studies have shown that patients with higher levels of TMB tend to do better on immunotherapy. Axel Grothey, a gastrointestinal cancer specialist at the West Cancer Center and Research Institute in Tennessee, described the 10 mutations/Mb cutoff as "arbitrary" and presenting too low a bar for determining who should receive pembrolizumab. This is a particular concern for microsatellite stable colorectal cancer or pancreatic cancer patients, who can be resistant to immunotherapy. 
"I am concerned that patients will want to try immunotherapy — of course, everyone wants immunotherapy — before they get access to more validated treatment options," Grothey said.
Given immunotherapies are already in high demand, oncologists worry that the latest tissue-agnostic approval will only increase patients' wish for them and raise expectations based on anecdotes that these therapies will erase all evidence of their tumors or even allow them to live longer, even though the available evidence shows that this is unlikely to be the outcome for most, TMB high or not.
The latest approval is an advance for personalized medicine and for cancer patients who are out of options, said Howard McLeod, professor at the University of South Florida's Taneja College of Pharmacy and medical director of precision medicine at the Geriatric Oncology Consortium. However, he also acknowledged that oncology practices make money from injecting immunotherapy. "Some people will cynically look at this as yet another reason to try to get [pembrolizumab] paid for," he said. "That's not necessarily a bad thing, but it's not the same thing as a therapy with a high probability of curing your patient."
'Quibbling' about cutoffs
FDA's 2017 tissue-agnostic approval for pembrolizumab using MSI-high status was a precursor to the latest approval, since patients who have high microsatellite instability tend to have some of the highest TMB. MSI-high status, though describing only 3 percent of late-stage solid tumors, is now associated with a survival benefit on pembrolizumab. But there are many reasons why a patient's tumor may end up having high TMB other than due to microsatellite instability. Using TMB as a predictive biomarker allows more patients access to immunotherapy than just using MSI status. Depending on the cutoff, between 10 percent and 15 percent of solid tumors are TMB-high, Kurzrock estimated. 
Part of the frustration among critics is the TMB cutoff Merck used to garner approval. At 10 mutations/Mb, the response rate in KEYNOTE-158 was around 30 percent, or looked at another way, 70 percent of patients in the analysis didn't benefit from pembrolizumab.
Merck could have chosen to define TMB at a higher threshold and probably demonstrated better outcomes, but that would have shrunk the size of the patient population eligible for pembrolizumab based on the biomarker, and it would also miss patients on the lower TMB spectrum who might benefit from the immunotherapy.
"Nobody will argue that high TMB in some fashion predicts better response and survival [to immunotherapy]," said Timothy Chan, director of the Center for Immunotherapy and Precision Immuno-Oncology at Cleveland Clinic. "All the argument right now is over cutoffs."
In looking over the KEYNOTE-158 data, Kurzrock said she certainly understands why some of her colleagues are critical of the FDA's decision, particularly since her own research has shown far better outcomes for immunotherapy-treated patients when TMB is defined using higher cutoffs.
In a study published in 2017, for example, Kurzrock and colleagues evaluated the association between TMB and immunotherapy outcomes in 151 patients and reported that 58 percent of TMB-high patients saw their tumors shrink versus 20 percent of those with low-to-intermediate TMB. Median progression-free survival was 12.8 months versus 3.3 months, and median overall survival was not reached versus 16.3 months in the TMB-high and the low-to-intermediate groups, respectively. Researchers also used FoundationOne CDx in this study, but defined TMB-high status at 20 mutations/Mb or higher, TMB intermediate at six to 19 mutations/Mb, and below that was TMB low. 
When Kurzrock and colleagues considered patients with very high TMB (more than 50 mutations/Mb), they noted even better response rates at 67 percent. In fact, the higher they pushed the TMB-high threshold, the better the responses, progression-free survival, and overall survival were for those patients.
In the same study, however, Kurzrock and colleagues acknowledged that "TMB is not a perfect predictor of response to anti-PD-1/PD-L1 therapy," as there were two TMB-low patients who responded to immunotherapy and a dozen TMB-high patients who didn't respond. 
Although researchers did not report a survival advantage in KEYNOTE-158, Kurzrock noted that the response rate of around 30 percent is about what her group has seen when they considered patients with intermediate levels of TMB (around 10 mutations/Mb.) The FDA's decision to use this cutoff for the latest tissue-agnostic approval is reasonable in her view, given it is for highly refractory patients. "You could quibble and say maybe the cutoff should have been 13 [mutations/Mb] or maybe it should have been nine. Those are the fine points," she said. "But I really do think this approval helps patients."
Eric Rubin, VP of clinical research oncology at Merck, explained that Merck decided on the 10 mutations/Mb cutoff after factoring in the biology of TMB-high tumors, and in collaboration with stakeholders led by the non-profit Friends of Cancer Research. FOCR has brought together NGS test providers, like Foundation Medicine and Caris Life Sciences, drugmakers, such as Merck, and cancer centers, with the goal of studying the differences between labs in terms of calculating and reporting TMB, and ultimately, arriving at some standardization.
As part of this TMB Harmonization Consortium, the stakeholders released a concept paper in which there was agreement that 10 mutations/Mb was a reasonable lower limit for enrolling patients into studies for tissue-agnostic trials. "When we looked at how that [10 mutation/Mb cutoff] performed in our data sets, it actually looked pretty good," Rubin said. "It maintained good response rates … and importantly, it also captured a good proportion of the patients who are going respond." 
However, within this collaborative effort to standardize TMB evaluations, stakeholders have also recognized that the distribution of TMB values appear to be histology dependent. As such, "studies aiming to evaluate the clinical utility of TMB and determine optimal TMB cutoffs for treatment decisions may need to account for specific cancer types," FOCR CEO Jeff Allen and others in the TMB Harmonization Consortium wrote in a paper published earlier this year. 
Cleveland Clinic's Chan, having been involved with some of the earliest studies defining TMB, is not a fan of the universal cutoff. "I am a proponent of tissue-specific cutoffs," he said. "I have always been, because that's what the data shows."
While at Memorial Sloan Kettering, Chan and his colleagues published a study in Nature Genetics in which they demonstrated that if the goal was to predict which patients are likely to live longer on immunotherapy then a universal TMB cutoff is unlikely to do the job. Their analysis involved 1,700 patients with a variety of tumor histologies, who were treated with different anti-CTLA4 and anti-PD-1/PD-L1 therapies and had TMB determined based on the 468-gene MSK-IMPACT panel. 
The researchers found that although higher TMB scores were associated with better treatment outcomes in general, tumor mutational load varied in range and median in each histology. "These data indicate that TMB is associated with improved survival in patients receiving immune-checkpoint inhibitors across a wide variety of cancer types, but that there may not be one universal definition of high TMB," the authors concluded. 
Despite this work and his preference for histology-specific TMB cutoffs, Chan believes the latest approval is a step in the right direction for patients and that the 10 mutations/Mb TMB cutoff is appropriate in the refractory setting because it means payors will cover pembrolizumab in this setting, giving more late-stage cancer patients a chance at immunotherapy.
"No biomarker is perfect," he said, noting that in the past, the field has struggled with establishing the cutoffs for tests like Oncotype DX, which identifies breast cancer patients who are likely to benefit from chemotherapy, and for PD-L1 expression testing to help guide immunotherapy use.
"You almost always have to refine these questions later," he said. "But the important thing is to get the messaging out to oncologists and for the pursuit of perfection not to impede progress."
The hope of an enduring benefit
Countering the criticism that the latest tissue-agnostic approval is based on lackluster data, Rubin noted that the KEYNOTE-158 analysis is only a slice of the evidence that Merck has on pembrolizumab-treated, TMB-high patients.
At the second virtual session of the American Association for Cancer Research's annual meeting this week, Merck researchers presented pooled data from multiple KEYNOTE studies involving more than 2,200 patients with 24 different tumor types. They reported that TMB-high status is associated with not only a better response rate on pembrolizumab compared to TMB-low patients, but that the biomarker is also associated with a progression-free survival and an overall survival advantage. 
In this analysis, researchers used exome sequencing to establish TMB, and the cutoff for high TMB was 175 mutations, which maps to the 10 mutations/Mb cutoff for Foundation's NGS test. The median overall survival was 15.5 months versus 10.1 months in the TMB-high and -low patients. 
Researchers also looked at outcomes according to TMB-high status in three studies in which lung, urothelial, and gastric cancer patients were randomized to receive pembrolizumab or chemotherapy. Across all three tumor types, the hazard ratios for the TMB-high subset favored pembrolizumab over chemo and were better than the hazard ratios in the TMB-low group. "These data show that TMB does predict for improved survival for Keytruda and not for chemo ... [and] pretty clearly establishes TMB as a very good predictive biomarker the drug," Rubin said.
McLeod cautioned that analysis like this and KEYNOTE-158, which enrolled patients with different tumors types who have had various prior therapies, have a lot of confounding variables that make it difficult to completely trust any conclusions about survival. "Having survival data is definitely ideal, and it's definitely something we wish we had here," he said.
Even without a survival advantage in KEYNOTE-158, however, what has made Kurzrock a believer in using TMB to guide immunotherapy, and what she suspects swayed the FDA, was the fact that a subset of patients in Merck's study had an enduring benefit. In KEYNOTE-158, of the 30 patients still responding, 57 percent had ongoing responses to pembrolizumab for a year or longer, and half were responding for two years or longer. "These are refractory patients," Kurzrock reminded. "We don't do that with chemotherapy. You don't see this for the most part with targeted agents. You don't see it with anything."
However, oncologists specializing in cancers that tend to be resistant to immunotherapy, such as microsatellite stable colorectal cancer or pancreatic cancer, believe that the 10 mutation/Mb threshold is too low to really identify best responders to immunotherapy. As such, the approval, in their view, will only drive demand for pembrolizumab, but may not result in good outcomes and may even detract from options that may be better for patients.
"Commonly, when people see progression on immune-oncology [therapy], they think [it's] pseudoprogression first because that's what they want it to be, and they might continue therapy without justification," said Grothey. He noted that he hasn't use TMB as a deciding factor for which of his gastrointestinal cancer patients receive immunotherapy, but he has given immunotherapy to colorectal cancer patients with POLE mutations, who have hyper-mutated tumors. 
Additionally, Grothey noted that regorafenib (Bayer's Stivarga) and trifluridine/tipiracil (Taiho Oncology's Lonsurf) are alternatives that have shown "moderate" overall survival benefit in late-phase colorectal cancer studies. These drugs "do not shrink tumors as much as they stabilize them in about 40 percent [and] 50 percent" of patients, he said.
In the ReDOS trial, which Grothey led, refractory advanced colorectal cancer patients receiving regorafenib using a dose-escalation strategy experienced median overall survival of around 10 months. In another trial published earlier this year, the combination of trifluridine/tipiracil with bevacizumab extended median overall survival to more than nine months in chemo-refractory metastatic colorectal cancer patients. "These are valid options for patients," Grothey said. 
For believers in immunotherapy, meanwhile, these other options fail to impress. Kurzrock pointed out, for example, that trifluridine/tipiracil was approved by the FDA for refractory advanced colorectal cancer patients based on a positive randomized trial, considered the gold standard, and showed around a two-month median overall survival advantage over placebo. But the response rate was 1.6 percent.
Meanwhile, Kurzrock's group is in the midst of analyzing data from immunotherapy-treated patients who have TMB of around 10 mutations/Mb, what she considers the intermediate range, and so far there are at least two patients with metastatic pancreatic cancer who have had enduring responses. One patient responded to a regimen with pembrolizumab for 11 months and another patient is still responding to immunotherapy at 33 months. "Pancreatic cancer is supposed to be resistant to immunotherapy," said Kurzrock. And although this is anecdotal evidence, "for these patients, it's a big deal," she said.
Chan also said he has seen microsatellite stable colorectal cancer patients with high TMB have complete responses on immunotherapy. "It's not that common, but it does happen," he said.
Ultimately, the detractors of the latest tissue-agnostic approval are missing the point, in his view. "Any good oncologist will make use of the options set up by the FDA and then treat their patients accordingly," he said. "Nobody is dictating what their patients are going to get. Having additional options that are paid for by insurance is a good thing."
McLeod also doesn't buy the argument that the latest tissue-agnostic approval will detract from other viable options in refractory patients. In patients with advanced cancer, oncologists are often picking between therapies with evidence of modest benefit. "For most tumor types, there are few options that have the potential to do what immunotherapy does," McLeod said, adding that the toxicities associated with immunotherapies are also now better understood and managed. "This means that a patient who doesn't benefit from immunotherapy often may be fit enough to go on to that next therapy."