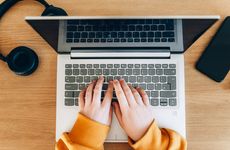 NEW YORK – LUNGevity is focusing on educating lung cancer patients with therapeutically targetable tumor markers, such as KRAS, EGFR, and ALK alterations, so they can find relevant clinical trials, connect with specialists, and receive community support.
As more lung cancer patients become eligible for precision oncology drugs, the nonprofit group wants to ensure patients newly diagnosed with cancer have access to easily understandable information about actionable mutations.
To that end, this month LUNGevity launched the first of six online resource centers, called "patient gateways," for patients with KRAS-mutated lung cancer, which is an active area of research and has a US Food and Drug Administration-approved treatment as of this year.
"We're kicking off with KRAS because large numbers of patients with lung cancer have the KRAS mutation, but it had been considered undruggable for four decades," said Amy Moore, VP of global engagement and patient partnerships at LUNGevity.
An estimated 40 percent of lung adenocarcinomas harbor KRAS mutations. As researchers discovered ways to target these mutations, the opportunities for patients to receive these treatments in and outside of clinical trials grew. "We wanted to bring that information to the patients to convey hope, so they know that no longer are in an era where your particular type of cancer is untreatable," Moore said.
In developing these educational resources, LUNGevity's goal is to make patients aware of available marketed treatments, and help them find investigational agents in clinical trials they may qualify for and oncologists specializing in precision oncology. The nonprofit has partnered with Komodo Health for each gateway to create a tool to help patients find specialists in lung cancers with certain mutations in their state. The group also has a clinical trial matching tool and an ongoing partnership with EmergingMed, which helps patients find relevant studies and navigate the enrollment process either online or via phone.
LUNGevity has partnered with biomarker-specific patient groups, like KRAS Kickers, so patients can find support and information from others with the same disease.
All of these resources are particularly timely now that there is finally an FDA-approved treatment for KRAS-mutated lung cancer. In May, the agency cleared the first KRAS inhibitor, Amgen's sotorasib (Lumakras), for previously treated locally advanced or metastatic NSCLC patients with a KRAS G12C mutation.
Several pharmaceutical companies are exploring other drugs and combination approaches. Mirati Therapeutics, for example, is developing an investigational KRAS G12C inhibitor adagrasib, which in a Phase I/II trial has shown encouraging activity in patients with KRAS G12C mutations as well as those with KRAS G12C and STK11 mutations.
Amgen and Verastem Oncology are exploring a combination of sotorasib and Verastem's RAF/MEK inhibitor VS-6766 in KRAS G12C-mutant NSCLC. BridgeBio and Bristol Myers Squibb are evaluating BridgeBio's SHP2 inhibitor BBP-398 in combination with BMS's nivolumab (Opdivo) across solid tumors with KRAS mutations. Elicio Therapeutics, Jacobio Pharmaceuticals, and Turning Point Therapeutics also have investigational agents in this space.
Over the next few months, LUNGevity will launch additional biomarker-specific gateways, including resources for patients with EGFR-mutated and ALK-rearranged NSCLC, and one for patients who have lung tumors driven by rare mutations such as ROS1, MET, NTRK, BRAF, and RET.
"There are some commonalities in how to approach the rare mutations," Moore said. "Over time, as those communities get built out, there may be a need … to separate them out, but for now we felt like we could capture enough of what we need to in these gateways."
The gateways for EGFR-positive and ALK-positive lung cancer are similar to the KRAS gateway, with resources for locating specialists, clinical trial matching, education, and community support. LUNGevity also will launch more general NSCLC and small cell lung cancer gateways for patients who don't have a targetable mutation.
Moore hopes that by compiling information in one place within these gateways, LUNGevity will eliminate the "scavenger hunt" that many patients go on to find information when they are first diagnosed with lung cancer. "What I hope the gateways bring to the community is that [patients] will feel empowered to make appropriate treatment decisions," Moore said. "All of that [information] together puts more control back in their hands at a time when maybe they feel like they don't have any control."
These biomarker-specific gateways are part of a larger effort by LUNGevity to raise awareness among patients about comprehensive biomarker testing for lung cancer and targeted therapies. This month the nonprofit group also launched a social media initiative, Know Your Biomarker, to encourage patients to share their stories of how biomarker testing changed their lung cancer journey.
That initiative is part of LUNGEvity's multi-year No One Missed campaign, which began in May. The aim within No One Missed is to educate lung cancer patients about the need for comprehensive biomarker testing and encourage them to work with their doctors to receive testing and discuss their results.
These educational resources come at a time when research is revealing racial and systemic inequities in lung cancer patients' access to comprehensive genomic profiling. For example, a survey by the Association of Community Cancer Centers, an organization with which LUNGevity is also working on educational efforts, found that 73 percent of lung cancer specialists at academic cancer centers said they're using biomarker testing to guide conversations with their patients about disease prognosis, while only 48 percent of community oncologists surveyed said the same.
In the same survey, 41 percent of surveyed doctors said they preferred to make decisions about biomarker testing with their patients, but 52 percent said they made the final decision. Only 6 percent of oncologists said they let patients have the final say about biomarker testing.
"There's a multi-pronged effort to increase awareness about the need for comprehensive biomarker testing," Moore said. "We're encouraging people to ask your doctor if they have received comprehensive biomarker testing and ask what their biomarker is, because we know that this information is a central piece that correlates with optimal outcomes. If patients can get matched to the right treatment at the right time, they're going to have better outcomes."