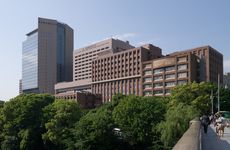 NEW YORK – Basket and umbrella trials are becoming key features of precision oncology programs outside the US as one way to extend treatment opportunities to patients who lack options.
At the Worldwide Innovative Networking (WIN) Consortium's annual symposium in Paris last week, experts from the Fudan University Shanghai Cancer Center (FUSCC) and the Tokyo Medical and Dental University (TMDU) discussed how researchers in China and Japan are implementing novel clinical trial paradigms as a way to explore molecularly informed treatment approaches and expand access. 
FUSCC's Xin Hu discussed the different ways in which researchers are using genomic technologies to advance precision oncology, particularly in the area of triple-negative breast cancer where an umbrella trial is planned to try to identify treatments for patients who have poor prognosis and lack therapeutic options.
In Japan, the situation is slightly different in that access to genomic profiling is expanding for cancer patients, but getting the drugs that test results would point to remains a challenge, according to TMDU's Sadakatsu Ikeda. Inspired by studies like the Targeted Agent and Profiling Utilization Registry (TAPUR) in the US, Ikeda described at the conference how he and his colleagues are launching basket and umbrella trials to work around this difficulty. 
The integration of molecular testing in oncology does lead to greater off-label use of drugs, since testing can identify tumor biomarkers that can be targeted by drugs not approved in those specific cancer types. Countries have different rules around off-label drugs. For example, while off-label prescribing is not prohibited in the US or China, the practice is restricted in Japan, which limits the ability of patients in the country to gain access to molecularly informed treatments. 
In the US, even though there is no restriction on doctors prescribing drugs off-label, basket trials such as TAPUR provide a mechanism for drugmakers and researchers to collect efficacy and safety signals on off-label drug indications that they can study further and even seek regulatory approval for. 
Since the American Society of Clinical Oncology launched TAPUR in 2016, the program has screened more than 2,000 patients and enrolled 1,500 patients across 420 biomarker-defined treatment arms. The study recently reported the first positive data from two arms demonstrating activity for palbociclib (Pfizer's Ibrance) and pembrolizumab (Merck's Keytruda) in biomarker-defined cancers. The study also plans to open tissue-agnostic cohorts. 
While TAPUR does not plan to expand outside the US, the success of the study is encouraging other countries to launch similar efforts locally and US researchers have been in conversation with investigators around the world where such studies are ongoing or planned, according to Richard Schilsky, ASCO's chief medical officer. 
In an email, he highlighted the DRUP study, launched by the Netherlands Cancer Institute, and the CAPTUR study, being conducted by the Canadian Cancer Trials Group, as basket trials that are based on TAPUR's design. "We are in discussion with both study groups to share data across the three trials at appropriate times," Schilsky said. Additionally, Australia has a similar effort, and Denmark is prepping for the launching of a TAPUR-liked trial.
"ASCO has been very willing to assist other countries in organizing their own version of TAPUR if they have an interest in doing so," he said, but acknowledged that the deployment and designs of these studies do have to follow local regulations on genomic testing and off-label drug use. 
Drug access challenge
In Japan, there is good and bad news when it comes to patient access to precision oncology treatments. On one hand, the government recently agreed to cover two next-generation sequencing cancer profiling platforms, which will go a long way to making testing affordable for a lot more people in Japan, according to TMDU's Ikeda. On the other hand, only a minority of people are currently getting the drugs informed by genomic profiling results, since off-label drug use is restricted outside of a clinical trial setting, and there is a lack of information about and access to industry-sponsored compassionate use programs. 
In June, the Japanese government granted national insurance coverage to Oncopanel, a 114-gene NGS panel for tumor and germline analysis developed by Japan's National Cancer Center and Sysmex. It took six years from the time NCC began developing Oncopanel to garner insurance coverage, Ikeda noted. The test costs ¥560,000 (about $5,165), and the coverage criteria stipulates that patients may be responsible for up to 30 percent of the cost of the test, or less, based on their age and income range. 
Patients with solid tumors that have progressed on standard treatments, with rare tumors, or with cancers of unknown primary will be eligible for covered testing. After testing is done, a molecular tumor board must determine which treatment to give based on the results. Currently, the National Cancer Center Hospital and 10 of the country's core hospitals with molecular tumor boards are reviewing reports from Oncopanel. Meanwhile, 156 affiliated hospitals around the country who order testing on patients must send reports to these core hospitals with the requisite expertise to interpret the results. 
Ikeda estimated that currently the molecular tumor boards at the 11 core hospitals have the capacity to interpret test results for between 5,000 and 20,000 cancer patients who will qualify for covered genomic profiling. "The government is trying to expand the capacity of the molecular tumor boards and add 30 to 40 hospitals that can run [these expert panels]," he noted. 
Also, in June, the government granted coverage to Foundation Medicine's FoundationOne CDx, which gauges 324 genes and select gene rearrangements, as well as genomic signatures such as microsatellite instability and tumor mutational burden. Before gaining coverage, Foundation had to gain permission from Japanese regulators to offer testing in the country. However, because FoundationOne CDx is performed by a US-based lab, Japan's Pharmaceuticals and Medical Devices Agency (PMDA) could not review the test as an in vitro diagnostic under current regulations. 
As a workaround, Foundation submitted and gained approval of a locally performed interpretation service as a so-called "programming device." The regulations stipulate an intricate process, where physicians submit patients' samples for testing to Foundation, which performs the sequencing and reports the variant calls in an XML file to the doctors. Physicians then send the XML file to an FMI portal, which annotates the variants and returns a final report. "This interpretation process is called a programming device," Ikeda said. "It is done in Japan, so the PMDA can regulate this process." 
A requirement for test coverage is that physicians will submit patients' clinical and genomic data to a government-run central repository, called the Center for Cancer Genomics and Advanced Therapeutics (C-CAT). The repository was launched last year to store detailed clinical data from cancer patients, including diagnosis, treatment, and outcomes information, as well as the raw BAM and XML files from FoundationOne CDx and Oncopanel testing. 
The vision for C-CAT is to employ a clinical annotation team that will analyze the genomic and clinical data from patients and generate reports that can be used to guide their care, which Ikeda said will supplement the molecular tumor board's interpretation of clinical reports. Additionally, within C-CAT, there are plans to use artificial intelligence to interpret the data in the repository and advance research into new drug targets and off-label uses of already approved treatments. 
"This data stored in C-CAT is open for collaboration with any parties, academia or industry, who are interested in using [it]," Ikeda said, noting that as this repository grows it could become a very "precious resource for the global community for research." 
Although genomic profiling is now less of a hurdle in Japan, a big challenge in the country remains access to drugs. Japanese regulations prohibit off-label drug access, unless it is given as part of a clinical trial or if the patient decides to take on the entire cost of care out of pocket. Additionally, most drugmakers don't offer compassionate use programs locally. 
Because of the high cost of cancer drugs, Ikeda noted that precision oncology options are "severely limited" for patients in Japan. After genomic sequencing, only between 5 percent and 13 percent of Japanese cancer patients have access to the drug that is recommended based on test results.
To address this problem, Ikeda and his colleagues decided to launch basket and umbrella trials, such as the TAPUR study in the US. For example, a basket trial called JUPITER has government funding and is studying HER2 targeted treatment across HER2 amplified solid tumors (except breast and gastric cancer where HER2 targeted treatments are already approved, and colorectal cancer which is being explored in another trial). Patients' HER2 amplification status may be determined by NGS tissue testing performed at any CLIA or CAP accredited lab, or by Guardant Health's Guardant360 liquid biopsy test.
Two other umbrella trials ongoing in the country are SCRUM-Japan and MASTER-Key. SCRUM-Japan is a nationwide, multiple-site trial evaluating treatments for patients with lung and gastrointestinal cancers driven by specific molecular alterations. MASTER-Key is focusing on rare, molecularly characterized tumors. 
"These types of trials will help provide drug access to patients after genetic sequencing," Ikeda said, but he acknowledged they aren't a perfect solution to the precision medicine access problem in Japan, because many patients don't meet the enrollment criteria. 
He noted that there also needs to be a better system in Japan for providing compassionate use access to drugs, and highlighted that he's been working with a US-based firm, called Early Access Care, which is skilled in navigating access programs sponsored by pharmaceutical companies. With the help of this company, Ikeda has been able to identify a few drugmakers, such as Pfizer and Novartis, willing to provide compassionate use access in Japan when there is some evidence that patients' molecularly defined cancers will respond to drugs in their pipeline.
"Drug access remains a very challenging issue, and basket trials could help but also new systems such as compassionate use [programs] will help as well," he said. 
Precision oncology gains importance
In China, precision medicine has also become an important part of the government's development plans to advance the nation's medical infrastructure. Following the launch of the Precision Medicine Initiative in the US in 2015, the Chinese government launched its own program, committing ¥60 billion (valued approximately $9 billion at the time of launch). 
Two years later, China's National Development and Reform Commission also approved the construction of a genetic testing lab. Because of the large population in China, the genetic testing market is poised to exceed $100 billion next year and be one of the largest in the world, FUSCC's Hu said. 
At the WIN Symposium, Hu highlighted several ongoing projects in lung, breast, and liver cancers where genomic tools are being used to define tumors and gain insights into treatment approaches. Approximately 400,000 people in China are diagnosed with liver cancer each year, accounting for half of all new cases worldwide, and 368,000 die of the disease. Chinese researchers are using genomic profiling to learn about the landscape of biomarkers and identify targeted treatments. Similarly, NGS testing is being used to profile lung cancer patients in China, and has revealed alterations in genes, such as EGFR, ALK, ROS1, RET, MET, HER2, BRAF, and KRAS.
In breast cancer, researchers from FUSCC recently published on the genomic and transcriptomic characterization of triple-negative breast cancer (TNBC) based on the evaluation of 465 tumors. In Cancer Cell, a team led by FUSCC's Zhi-Ming Shao described using transcriptomic data to distinguish the tumors into four subtypes — luminal androgen receptor (LAR) subtype, an immunomodulatory subtype, basal-like and immune-suppressed (BLIS) subtype, and a mesenchymal subtype. Then, based on other available research, they identified classes of drugs that are likely to interrogate the molecular features that drive each subtype of TNBC, such as CDK4/5 inhibitors or anti-HER2 therapies for patients with the LAR subtype, and PARP inhibitors for those with the BLIS subtype. 
However, because transcriptomic profiling is expensive to perform and requires fresh tissue, FUSCC used immunohistochemistry to identify genes that are differentially expressed across the four TNBC subtypes, according to Hu. Researchers validated this IHC model in a FUSCC cohort to characterize TNBC patients' tumors.  
FUSCC's Precision Medicine Center has also designed a next-generation sequencing breast cancer panel that can gauge around 500 genes and detect high prevalence mutations, as well as alterations that are linked to treatment response and resistance. The center has used the panel to test around 1,500 breast cancer samples to identify the prevalence of certain alterations that may be targeted by treatments. 
Based on this and the research that led to the development of the TNBC subtypes, Hu said that he and his colleagues at Fudan University will soon launch the FUSCC Refractory TNBC Umbrella (FUTURE) trial. In the Phase Ib/II trial, patients with refractory, metastatic TNBC will be stratified into different treatment arms based on integrative analysis of IHC staining and the markers identified by the NGS panel. Researchers hope to screen between 300 and 400 patients and ultimately enroll 140 participants. 
"We hope that this trial will help us figure out potential precision therapies for triple-negative breast cancer patients," Hu said.