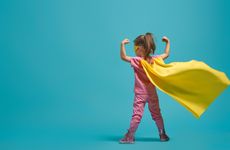 NEW YORK – A group of researchers in Texas is compiling a large repository of genomic, clinical, demographic, and environmental data on children with cancer and their families to support larger, more in-depth studies of these diseases.
The database, called the Adolescent and Childhood Cancer Epidemiology and Susceptibility Service for Texas, or ACCESS, is being spearheaded by Michael Scheurer, professor of pediatric hematology and oncology at Baylor College of Medicine in Houston. ACCESS, which launched in 2016, received $4 million in grant funding last month from the Cancer Prevention and Research Institute of Texas, or CPRIT, to support continued enrollment and longer follow-up of patients within the database.
Scheurer's group is hoping that the infusion of funds will help grow ACCESS into an even richer resource for pediatric cancer research, which is often stymied by lack of data. ACCESS has enrolled about 1,600 families, or 3,000 individuals including patients and family members, since it began recruiting five years ago. The goal, Scheurer said, is to enroll 3,000 families and double the current size of the database.
Patients with any type of pediatric cancer can be enrolled in the database if they're receiving care at certain cancer centers in Texas, including Texas Children's Hospital, Children's Hospital of San Antonio, Vannie Cook Jr. Children's Cancer and Hematology Clinic, Texas Tech University Health Sciences Center, and Cook Children's Medical Center.
Now that the database has reached a critical mass of participants, researchers are beginning to pull from the data to conduct more focused studies.
"It's a core facility grant that supports the infrastructure to collect the data and the samples, and we have been very successful at getting additional [National Institutes of Health] funding leveraging ACCESS to then answer specific scientific questions," Scheurer said.
Researchers collect samples from patients and their families to conduct genetic sequencing, pull clinical data from medical records, and ask patients' parents to fill out questionnaires to understand more about their home environment. For instance, the questionnaire covers the patient's developmental milestones, family history of cancer, and potential exposures to pollution or other toxins based on where the family has lived.
The researchers collect information on the therapies patients received, their outcomes, and long-term clinical data during annual visits after patients achieve remission. Molecular analysis on the samples collected from patients and families enable researchers to find associations between the clinical and genomic data. For example, researchers collect patients' blood samples at several points during treatment to track proteomic or metabolic changes. They also conduct genomic analysis to improve understanding of patients' genomic risk for childhood cancers, treatment outcomes, or long-term prognosis, according to Scheurer.
Since its launch in 2016, ACCESS has received $10 million in funding from CPRIT. The latest funding will allow Scheurer's group to follow ACCESS participants for another five years and gather more data on long-term outcomes. They hope to identify which genomic, clinical, or environmental factors are associated with better or worse long-term survival and treatment outcomes.
Scheurer says researchers around the US have started tapping into this resource, with several studies ongoing at Baylor using ACCESS data. This research includes a study looking at genetic mutations and other risk factors associated with rhabdomyosarcoma, another trial on toxicities that children being treated for acute lymphoblastic leukemia experience, and a study exploring genetic and molecular predictors of adverse outcomes among Hispanic children diagnosed with leukemia.
An ethnicity-specific study like the research on Hispanic children with leukemia is even more challenging because childhood cancer is so rare to begin with, said lead investigator Philip Lupo, an associate professor of pediatric hematology and oncology at Baylor College of Medicine.
To do this research, Lupo and his team had to layer even more data on top of what they got from ACCESS. With an additional grant from the childhood cancer research organization St. Baldrick's Foundation, Lupo's group collected data from Latino populations in Southern California that they supplemented with ACCESS data on Hispanic patients in Texas.
"If you were studying breast cancer, you might be able to collect enough information on women diagnosed with breast cancer at a single institution to do a relatively large study, whereas with pediatric cancer you can't do that," Lupo said. "That's a good thing, but it's also a challenging thing if you want to understand these diseases. Without these resources, it's almost impossible to ever get the number of samples that you would need or the kind of diversity that you might want to incorporate."
With the ACCESS data and the data from California, Lupo's team has collected more than 1,000 samples from children with acute lymphoblastic leukemia for genotyping, half of which are from Hispanic children. Hispanic children are more likely than non-Hispanic white children to be diagnosed with acute lymphoblastic leukemia, to have worse outcomes, and to experience cancer relapse, Lupo explained. In the ACCESS database, about half of the children with ALL are Hispanic, which enables Lupo's group to study this population more deeply than other ALL studies would have allowed.
In their study, Lupo and colleagues are exploring whether there are regions in the genome that co-segregate with Native American ancestry, which includes Hispanic ancestry, that make these patients predisposed to adverse events or relapse when treated with chemotherapy. Previous research by his group and others has shown that patients with Native American or Hispanic ancestry have a higher risk of relapse and therapy-related toxicity, but these studies haven't yet explored if this higher risk is associated with Native American or Hispanic ancestry-specific mutations.
"What we think happens is the genetic variants that enable individuals to metabolize these chemotherapeutic agents travel with the same variants that are associated with one's [Native American] geographic ancestry," Lupo said.
The study is ongoing, but if they do find a specific mutation associated with poor outcomes, Lupo believes it will help guide treatment decisions and spur genetic testing guidelines for Hispanic pediatric ALL patients at diagnosis. With more testing, doctors could identify these high-risk children and administer an additional cycle of chemotherapy to prevent relapse or choose another treatment to avoid toxicities in patients with certain mutations who are likely to experience toxicities on specific therapies.
Lupo also hopes to bring additional ACCESS data into his research. He and his team have genotyped some parents of Hispanic children with ALL in the database to determine if the mutations associated with relapse or therapeutic toxicity are inherited. "When we leverage something like ACCESS, we can really get a broad variety of patients, both in terms of their ancestry as well as their lived experience," Lupo said.
As ACCESS continues to grow with the help of new funds, Scheurer said the resource's scale and diversity of data types already make it unique among pediatric cancer research data repositories. "While other efforts have looked at survivorship or etiologic factors or individual cancer types, we have the opportunity here, with this core facility research infrastructure grant from CPRIT, to really open the door [to other researchers], because we want to build the resources for other scientists to be able to answer specific research questions," Scheurer said.