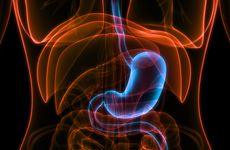 NEW YORK – Astellas Pharma's zolbetuximab, when combined with chemotherapy, significantly improved progression-free survival outcomes versus chemo alone for patients with advanced, Claudin 18.2-positive, HER2-negative gastric cancer, according to Phase III trial data presented Thursday during the American Society of Clinical Oncology's Gastrointestinal Cancers Symposium.
Zolbetuximab, an investigational monoclonal antibody, is designed to target Claudin 18.2, or CLDN18.2, on the surface of cancer cells. Astellas said in a statement Thursday that it plans to discuss the new results from the Phase III SPOTLIGHT clinical trial along with those from the previously reported Phase III GLOW trial with regulators. The Tokyo-based drugmaker is hoping both clinical trials will provide the foundational data for zolbetuximab regulatory submissions in the US, Europe, Asia, and other global regions.
Kohei Shitara, a medical oncologist at the National Cancer Center Hospital East in Japan, presented the trial's primary results on Thursday. In the SPOTLIGHT trial, investigators randomized 565 patients with locally advanced unresectable or metastatic gastric or gastroesophageal junction cancer — none of whom had received prior cancer treatment — to receive either zolbetuximab plus a modified FOLFOX6 chemotherapy regimen or the chemo regimen plus placebo. To be eligible for the study, patients needed to express the CLDN18.2 biomarker in at least 75 percent of tumor cells, as assessed by immunohistochemistry. The 565 randomized CLDN18.2-positive patients made up 39 percent of the 2,735 patients who initially underwent CLDN18.2 screening for trial enrollment.
The primary aim of the study was to evaluate patients' progression-free survival times on the respective treatment regimens, and secondary endpoints included patients' overall survival, objective response rates, duration of response, and safety and tolerability, among other measures.
As of the study's most recent data cutoff, patients who received the zolbetuximab treatment regimen lived for a median of 10.6 months without their cancers progressing, whereas patients who received the chemo and placebo combination lived a median of 8.7 months without their cancers progressing. The one-year progression-free survival rates were 49 percent and 35 percent with the zolbetuximab-chemo combination and the placebo-chemo combination, respectively. After two years, these rates were 24 percent and 15 percent for the zolbetuximab and control arms, respectively.
As for overall survival, patients who received zolbetuximab lived for a median of 18.23 months versus 15.5 months for patients who received the placebo.
"I believe this 18-month median survival should be the longest overall survival in a global Phase III trial for gastric cancer," Shitara said. "These results suggest zolbetuximab plus FOLFOX as a new potential standard of care for patients with CLDN18.2-positive and HER2-negative gastric and gastroesophageal junction adenocarcinoma."
The safety profile was similar between the two arms as well, Shitara reported. Patients experienced nausea and vomiting at slightly higher rates in the zolbetuximab arm, though Shitara said these adverse events were well-managed by infusion adjustments.
In a discussion following Shitara's presentation, David Wang, an associate professor specializing in esophageal and gastric cancer at the University Texas Southwestern Medical Center, added, "We can say with confidence that zolbetuximab is the first molecularly targeted therapy, exclusive of immune checkpoint inhibitors, to demonstrate a statistically significant survival benefit in the first-line treatment of advanced gastric cancer since the ToGA trial." That trial demonstrated the benefit of Genentech's Herceptin (trastuzumab) plus chemotherapy versus chemotherapy alone for gastric or gastroesophageal cancer patients whose tumors express HER2. Given the benefit shown of adding zolbetuximab in the SPOTLIGHT trial, Wang emphasized that CLDN18.2 biomarker testing needs to be more widely available for this patient population, and the field also needs to home in on standardized interpretation measures to define positivity.
Questioning best treatment for PD-L1, CLDN18.2 expressors
Interestingly, Wang pointed out that, due to their tumors' PD-L1 expression status, 13 percent of patients in an ad hoc analysis from the SPOTLIGHT trial who were CLDN18.2-positive also would have been eligible for treatment with Bristol Myers Squibb's immune checkpoint inhibitor Opdivo (nivolumab) plus chemotherapy in the Phase III CheckMate 649 clinical trial. Updated results from that trial were also presented during the ASCO GI symposium on Thursday, showing the benefit of the immunotherapy-chemo combo versus chemo alone for gastric or gastroesophageal junction cancer patients with PD-L1 expression in at least 5 percent of their tumor cells. The overlap in patients eligible for both — as well as the improved outcomes versus chemo alone seen in both trials — raises the question as to whether patients with PD-L1 and CLDN18.2-positive tumors should receive the Opdivo-chemo combination or the zolbetuximab-chemo combination.
In Wang's opinion, the higher the PD-L1 expression level, the better idea it would be to use the checkpoint inhibitor combo. Likewise, higher CLDN18.2 expression levels might suggest zolbetuximab-chemo being the better bet.
"And obviously, the combination therapy of the two together could be investigated in further trials," he said, adding that other considerations, including microsatellite instability-high status, disease volume, and poor risk factors, could play into the decision between the two therapies, too.
A final note that Wang touched on in his discussion of the SPOTLIGHT data was that patients randomized to the control arm on the SPOTLIGHT trial experienced better outcomes than what has typically been seen with gastric cancer patients treated with chemotherapy alone. Based on historical data, he said he would have expected the control arm to have a median overall survival time of 11 or 12 months. In this trial, however, patients in the control arm lived for a median of 15.5 months.
Since all patients eligible for this trial had tumors expressing CLDN18.2, Wang posed the question as to whether CLND18.2 positivity characterizes a subset of gastric cancers with a better prognosis in the first place. The better-than-expected control arm outcomes also could have been due to many of the patients having more limited or earlier-stage disease than past trials; three-fourths of the patients in the control arm had between zero and two metastasis sites, he said, and one-third of patients had undergone prior gastrectomy, which may have left them with less tumor burden. These improved overall survival outcomes may also be related to subsequent therapy after the chemo, he added.
In his own attempt to address this question as to whether CLDN18.2 is a biomarker with a favorable prognosis, Shitara pointed out that most published analyses to date have shown little prognostic impact from CLDN18.2, suggesting that perhaps the other possible explanations Wang brought up — as well as the fact that most of the patients on the trial were Japanese, a population that has historically experienced slightly improved outcomes with gastric and gastroesophageal cancer — could have played into the better-than-expected control arm outcomes. But ultimately, he highlighted that the reason remains unclear.